Allegheny City Central, Allegheny Commons, Arts + Culture, Editor Picks, Education, Features
Carnegie Library of Pittsburgh honors 125 years of service
Here's a quick history of Carnegie libraries and a rundown of some of the commemorative projects taking place to celebrate, including a new website: CLP125.org.
By: Anthony John Wiles, Jr.
Photo: The Reading Room, now MuseumLab, was a highlight of the former Carnegie Free Library of Allegheny. One of many libraries in or around Pittsburgh at the time, this one was Andrew Carnegie's first commissioned library in the U.S. Courtesy of Carnegie Library of Pittsburgh
In 1895, Pittsburgh and Allegheny City mirrored one another from their positions on the Allegheny and Ohio Rivers. Throngs of people flocked to these cities from across the nation and all corners of the globe, searching for industrial jobs and a chance at procuring a better life. In addition to their industry and diversity, the cities shared one major institution: the Carnegie Library of Pittsburgh (CLP). 
2020 marked CLP's 125th anniversary. The Northside Chronicle spoke with Suzanne Thinnes, manager of communications at CLP, about the history of the library system, its significance to the Northside, and activities taking place to commemorate this monumental anniversary. 
A history of Carnegie libraries
The Northside is home to Andrew Carnegie's first commissioned library in the U.S. Commissioned in 1886 and funded by Carnegie and the City of Allegheny, the Carnegie Free Library of Allegheny officially opened in February of 1891, containing an art gallery and lecture hall in addition to a full-service library. 
Carnegie was born in Scotland in 1835. His family immigrated to the U.S., and he was raised on what is now Reedsdale Street in Allegheny City. It was here that his passion for libraries and learning started.
According to Thinnes, "There were numerous private libraries in Pittsburgh prior to CLP, but Carnegie believed that libraries should be free thanks [to] his experiences with a free library in Allegheny City. Rather than attending school, Carnegie had to work to help support his family, so he relied on that free library to provide his education."
---
By November of 1895, Carnegie's vision of a library system was finally becoming complete. As his free libraries popped up in small towns and cities across southwestern Pennsylvania, the crowning jewel of the Carnegie system was completed: the Carnegie Institute.
Located in Pittsburgh's academic and cultural district of Oakland, the Institute contained a library, art gallery, concert hall, and natural science museum. Today, the Carnegie Institute complex houses the main branch of CLP, the Carnegie Music Hall, and the Carnegie Museums of Art and Natural History. 
Over the years, new branches were founded in neighborhoods such as East Liberty, the West End, Hazelwood, and Knoxville. Services for the blind as well as home library programs—where librarians delivered books to families in areas without branches of CLP—were some of the many programs offered by CLP. 
"All neighborhood branches had foreign language books that represented where the immigrants in their communities came from so that people would feel comfortable coming to the library even if they couldn't yet read English," Thinnes notes. "The Carnegie Free Library of Allegheny also held more than 40 foreign language newspapers." 
Woods Run Branch
---
Here on the Northside, the Carnegie Free Library of Allegheny founded the Woods Run branch in 1916. This was to serve a neighborhood that, according to a 1916 annual report, was "farther removed from the library, or a branch, than any other section." This is evidenced by the fact that a 1918 annual report noted that "average attendance at story hour was 110 children, demonstrating a need – and desire – for library services in the neighborhood," Thinnes said.
In 1956, the Carnegie Free Library and the Woods Run branch merged with CLP, creating the modern CLP system known today. In 1964, a new Woods Run branch was constructed. After a damaging lightning strike, the historic Carnegie Free Library of Allegheny in Allegheny Center on the Northside was shuttered in 2006, relocating shortly after to its current location on Federal Street. Today, the Allegheny Center location is home to the New Hazlett Theater and MuseumLab, a project of the Children's Museum of Pittsburgh.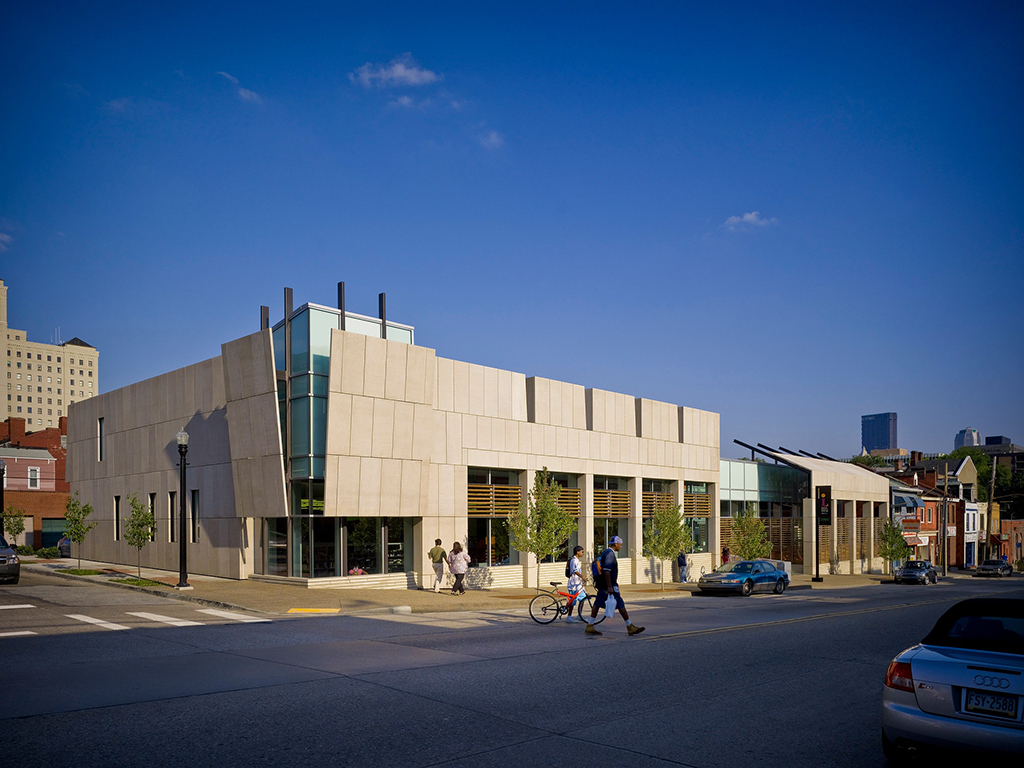 ---
Commemorative projects
CLP embarked on several special projects in commemoration of their 125th anniversary.
As per the recommendation of library staff, CLP commissioned four local, Black artists to design special edition library cards incorporating the theme "Free to the People"—a play on Andrew Carnegie's vision of a free library system—and what that means to them.
"The cards, designed by Takara Canty, C.B. Perry, D.S. Kinsel, and Janel Young, will be available to new and existing library card holders. Library cards remain free to the public," Thinnes said. Commemorative cards will be available at all CLP locations starting March 2.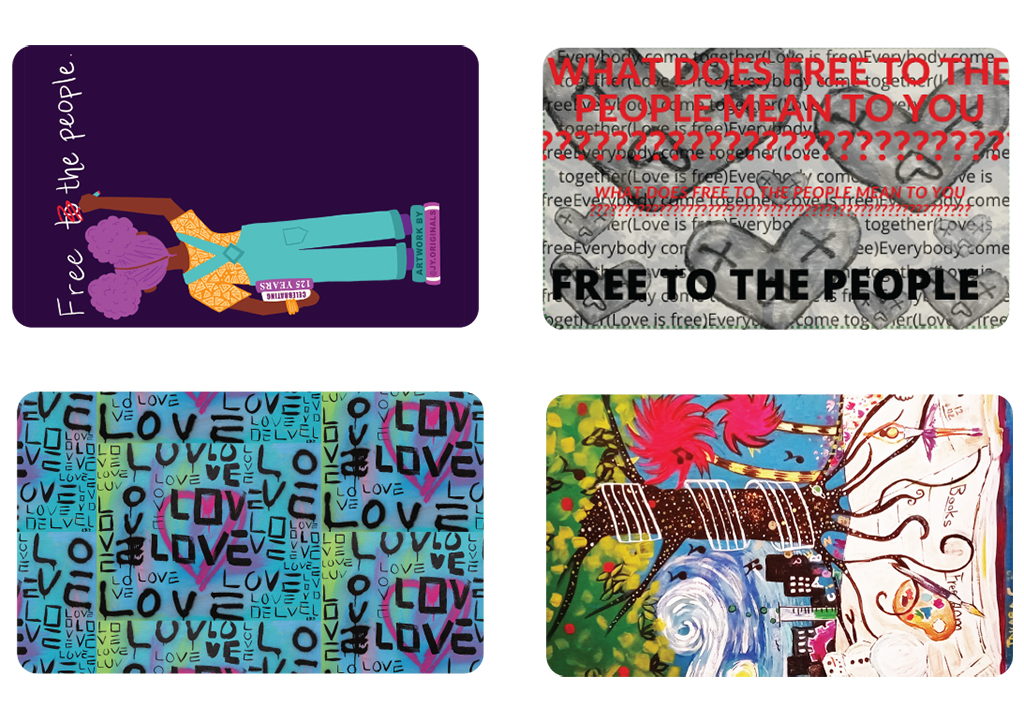 ---
In addition to launching CLP125.org,  a website focused on celebrating CLP's history, Thinnes said the library… "collaborated with filmmaker Dean Bog to create a series of videos to not only launch our 125th Anniversary but also give a behind-the-scenes peek at how our staff has adapted to provide essential library services." The film series is available on CLP's YouTube channel.
---
Thinnes reminded library patrons that CLP staff is still providing real-time assistance seven days a week. You can access library services by calling 412-622-3114, clicking on the "How can we help?" pop-up chat icon on CLP's website, or texting 412-775-3900.