Allegheny West, Briefs, Editor Picks, Historic Deutschtown, Local Business, Manchester, North Shore, Perry Hilltop, Troy Hill
Northside Business Briefs: March 2021
Stay up-to-date on what's coming, going, and changing in the Northside business community with The Northside Chronicle's monthly Northside Business Briefs. This month's briefs feature Fulton Commons, Scratch & Co., 412 Apothecary, The Pittsburgh Project, and the Hugh Lane Wellness Foundation.
By Ashlee Green
Photo: 412 Apothecary, formerly The Curl Store in Historic Deutschtown on the corner of James and Suismon Streets, rebranded in "direct response to the community's needs." Courtesy of 412 Apothecary
---
Artist studio space now available at Fulton Commons in Manchester
Artist studio space is now available to rent at Fulton Commons. The new licensed commercial kitchen, coworking, and artist studio space in the Northside's Manchester neighborhood was set to open at the end of March 2020. COVID-19 delayed that until last summer, when what Co-owner Irwin Mendelssohn calls the first of three phases of opening actually began, starting with the building's coworking space. The kitchen incubator space was next in the end of 2020, and now, the artist studio spaces are all set.
"We opened in the middle of a pandemic, which is always interesting," Mendelssohn said.
The building was designed pre-pandemic, but was set up organically in a way that allows for social distancing. It's not just one common area, Mendelssohn explained, but five of them, and they are spread out in different sections.  
"We're fortunate in the way in which the space was designed," said Mendelssohn. "[It's] conducive to people being in their own spaces. People can tuck away into different nooks."
---
Fulton Commons is made up of a kitchen incubator space for up to 32 "back-office" food entrepreneurs such as bakers, caterers, food truck operators, and meal prep companies; a coworking space that includes 32 private offices, several dedicated private desks, and open seating; and a partitioned art studio area that has a shared photo studio.
"There are many coworking spaces including on the Northside and many around town," said Mendelssohn. "What's really unique about us is we're in a neighborhood as opposed to a business district. We have multiple different membership types, all working in the same space, which forms a really interesting community." 
Mendelssohn said that people have found the Commons both professional and comfortable, especially for those who want a pleasant break from their homes.
"As one would expect upon opening in a pandemic, it's still fairly quiet, but as people start looking to a more stable world post-pandemic, we've seen a definite uptick in interest and more momentum in the last two months especially," Mendelssohn said.
You can visit Fulton Commons at 1546 Fulton St. for a tour anytime Monday through Friday from 9 to 5 p.m. or contact them for more information via email: [email protected] or by phone: 412-368-2707.
---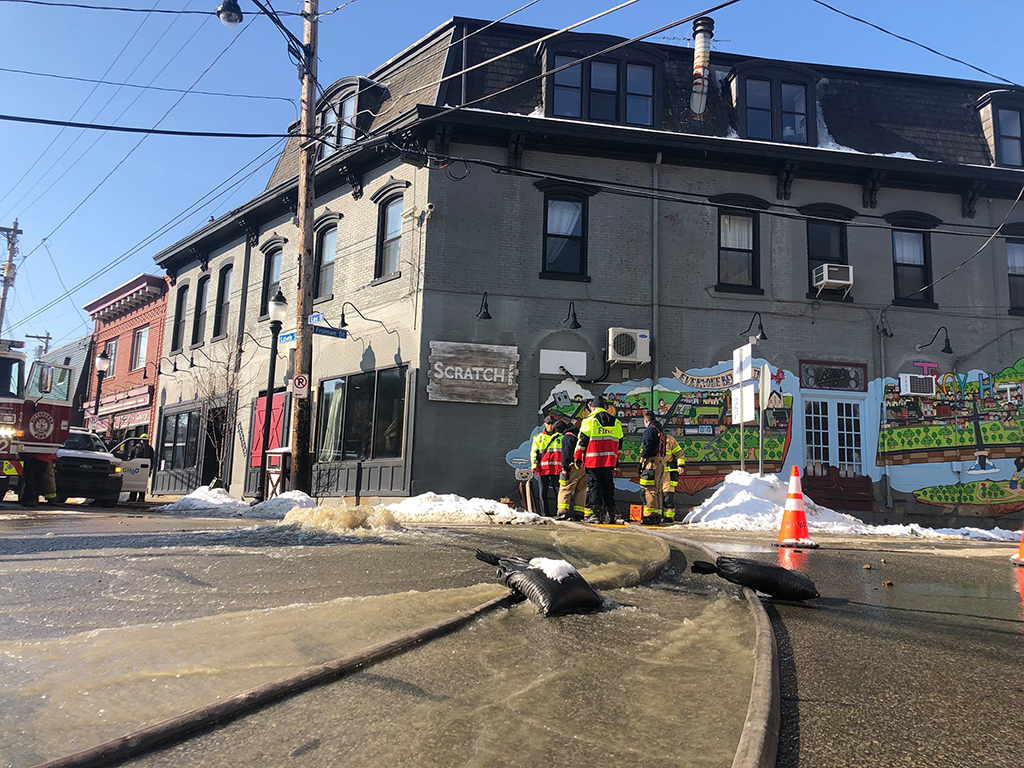 ---
The former Scratch Food & Beverage rebrands and launches new product line, water main break damages brick-and-mortar
The former Scratch Food & Beverage (F&B), which rebranded to Scratch & Co. last fall to reportedly expand its business strategy due to COVID-19, has launched a shelf-stable product line called MADE by Scratch & Co. Products include apple butter, red sauerkraut, pickled vegetables, and specialty sauces and relishes and are found in markets and restaurants throughout Western Pennsylvania and West Virginia. 
"I had my eye on getting outside of the four walls," Owner Don Mahaney explained. "It was all about reidentifying ourselves as collaborative 100%."
According to the new line's Instagram page, MADE is "locally sourced to limit your food's environmental impact and put money back into the local economy." Mahaney is working on making MADE its own legal entity. Once that happens, he said, all of his staff members will have five percent ownership of it. 
Revive Marketing was directly in charge of strategy for the rebrand and Daniel Gurwin is the graphic designer who worked on the graphic components of it.
"The idea was to create a really recognizable alternative brand to the restaurant that would stand on its own as a line of packaged goods," said Gurwin. 
On Sunday, Feb. 21, there was a water main break at the 1700 block of Lowrie Street in Troy Hill, which caused damage at the Scratch & Co. brick-and-mortar.
Mahaney said the basement was "inundated" with an "impressive amount of water"—about 18 inches of it in 25 minutes, he estimated.
At the time of printing, the furnaces and hot water heaters are being replaced and a structural engineer has been called in to make sure there is no damage to the beams of the foundation as well as the wooden support columns. Mahaney's staff spent Feb. 21 and 22 taking inventory of the business's losses.
Still, Mahaney said the restaurant is slated to reopen on April 8. There will be a brand new pub-style menu focused on accessibility and locally sourced ingredients. After a full year of adapting his business model in response to the ongoing COVID-19 pandemic, Mahaney remained resilient in the face of this latest challenge. 
"COVID-19 represented a whole bunch of unknowns, as opposed to this flood," said Mahaney. "By comparison, it's just not that big of a deal."
---
---
412 Apothecary, formerly The Curl Store, in Historic Deutschtown rebrands with 'something for everyone'
Last fall, licensed cosmetologist Christopher Langlois moved his business, formerly known as The Curl Store, from Shadyside to the Northside's Historic Deutschtown neighborhood at the intersection of James and Suismon Streets. In Shadyside, he said, with its variety of big box stores and salons, the name "The Curl Store" was a way to advertise the business's specialty. Once in the Northside, though, the name became a barrier.
"If you didn't have curly hair, you just didn't come in," he said, so he rebranded as 412 Apothecary this year to showcase that the store has something for everyone. It was a "discovery process," he explains. "It was a direct response to the community's needs."
Still niche in terms of services, 412 Apothecary offers each patron a customized professional training consultation when they walk in the door. He has prescription pads to diagnose what is going on with each customer's scalp and hair and then marks down solutions and instructions on how to use each product. 
"It's truly an apothecary experience," he said.
The store also carries men's grooming products—specifically beard care—plus body care and wellness products such as candles, room sprays, aromatherapy and stress relieving essentials, shower steamers, and bath bombs. Specialty products for psoriasis, eczema, irritated scalp, post-chemotherapy, and post-radiation are also in stock.
Langlois, who trained in Paris, France under a French hair product line, has a simple approach to hair care. According to him, shampoo and conditioner should make up 80% of your hair care budget.
"If you focus on the health of your hair, starting from the scalp out, then you won't need all those extras that we all end up focusing on," he said.
Small businesses continue to struggle during the COVID-19 pandemic, but Langlois believes that buying your basic products at a local store makes all the difference.
"Something as simple as buying your everyday items, like shampoo and conditioner from a local small business like me, would be life changing," he said.
---
In terms of cosmetics alone, more than 1300 chemicals are banned or restricted in the EU in comparison to just 11 in the U.S. 
"Organic is such an American term," Langlois said. Companies have to pay for a majority of the labels and symbols consumers search for on products, he explains, such as "organic" and the bunny ears used to designate "cruelty-free" products. B Corporation is the highest level of certification, and it covers the bulk of what he sells.  
"I've done the research when it comes to the products. Everything in the store, from candles to shampoos to hair masks to body care, it's all the best that's available for people, planet, and animals." So much so, in fact, that the three-leaf stem that makes up the store's logo stands for those three facets: people, planet, and animals.
Northsiders, take note: You get a neighborhood discount of 10% off of most products when you shop at 412 Apothecary.
Winter hours for 412 Apothecary, located at 424 Suismon St., are Wednesdays and Fridays from 3 to 6 p.m.; Saturdays from 11 a.m. to to 6 p.m.; and Sundays from noon until 4 p.m. or by appointment. Curbside pickup is also available. Hours will be updated in the spring and summer. Visit 412apothecary.com or call 412-418-0707 for more information.
---
---
The Pittsburgh Project hosts 'Sleep Out' to raise homelessness awareness
The Pittsburgh Project hosted a "Sleep Out" on Friday, Feb. 5 to raise awareness for homelessness. 
Dwayne Barker, who started at the organization as the community outreach manager last September, said that this was his third year participating in the Sleep Out. 
"The awesome thing is, it raises two things: One, it raises funding for the homeless, but it also raises awareness for the homeless. That's what made me feel compelled to actually want to start doing it," he said. Barker said that about 22 people participated in this year's event and they ranged in age from about 10 to about 63 years old. 
The event began on site around 7 p.m. Speakers included a man named Don who had experienced homeless for about two years before he was supported enough to be able to move into a home and a representative from Allegheny Health Network's Homeless Health Care services who was previously employed by The Pittsburgh Project.
Participants, Barker said, were served dinner and breakfast. Dinner options were an unspecified "soup" and vegan chili. 
"We didn't tell them the [soup] names and said, 'Whatever you get is what you're getting,'" said Barker.  He said that event participants had to stand outside in the cold in line for food. Once they entered The Pittsburgh Project's Guesthouse retreat center, they were greeted with a sign announcing, "We will get to you when we get to you."
"We wanted to give them that full experience," said Barker.
One event participant, Amara Bailey, wrote an essay about her experience and described the time as "an eye opening event for those who have never experienced what it's like to live on the street and rely on shelters for your meals."
"Despite having been stacked up for warmth and also having a sleeping bag, gloves, a hat, a blanket scarf, and some hand warming pouches, I was still freezing," the essay continues. "It made it hard to sleep for everyone. It's sad to think that people experience that every day in the winter. And there are those who aren't as prepared for winter as I was that night."
A blog post on the organization's website reads, "Although we could never recreate the real-life experience of what it is like to be truly homeless, sleeping out for the night can focus our thoughts on how we can all make a difference in the lives of the homeless right here in Pittsburgh."
The Pittsburgh Project plans to hold a similar event this fall.
---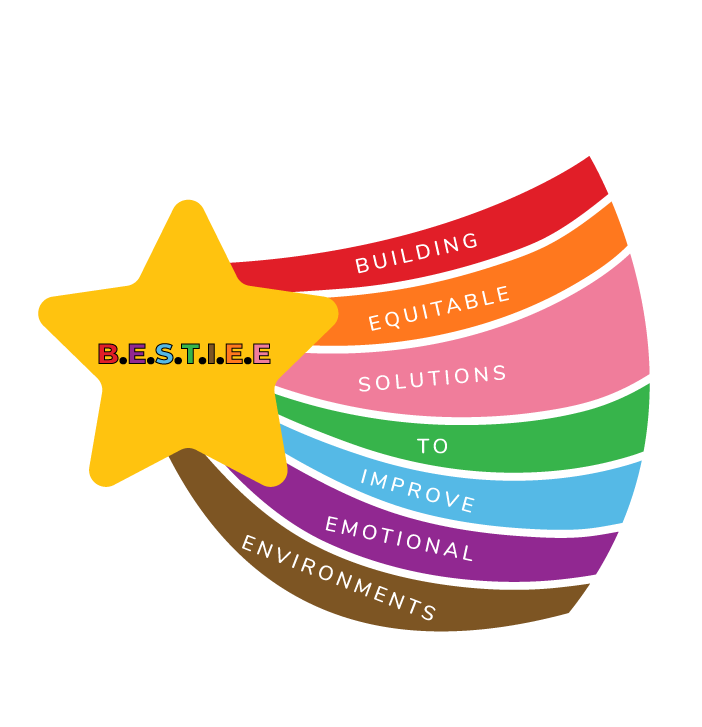 ---
Hugh Lane Wellness Foundation 'affirms' LGBTQ+ youth through new virtual support series
The B.E.S.T.I.E.E. Project, part of the Hugh Lane Wellness Foundation located at 925 Brighton Rd., is launching a virtual group support series this spring called AFFIRM. B.E.S.T.I.E.E. stands for Building Equitable Solutions To Improve Emotional Environments and the series, created for LGBTQ+ youth ages 14 to 21, first began in person in 2019. Sessions are based in cognitive behavioral therapy (CBT) and offer a "space to learn and practice skills for mindfulness, healthy coping behaviors, personal advocacy, self-celebration, and social network building," according to the Hugh Lane Wellness Foundation website.
"Our AFFIRM facilitators are LGBTQ+ adults who have similar lived experience as the youth they serve," said Coley Alston, program director at the Hugh Lane Wellness Foundation. "The B.E.S.T.I.E.E. Project exists to eliminate stigma around mental health, promote community connection, and build capacity for youth to become peer leaders and advocates." 
Meetings will take place virtually on Tuesdays for eight weeks, from March 2 to April 20, 2021, from 4 to 5:30 p.m. Participants will receive care packages that include snacks, art supplies, and fidgets.
The Hugh Lane Wellness Foundation also offers programs for parents and caregivers of children who identify as LGBTQ+. 
"Caregiver AFFIRM is a group-based series to give caregivers space to share their concerns and practice tangible ways to support their LGBTQ+ children," Alston explained. "Steps 2 Connect is a 1:1 service where a clinician meets with a parent or caregiver who is struggling to accept or understand their LGBTQ+ child."
Visit The B.E.S.T.I.E.E. Project page on the Hugh Lane Wellness Foundation website for more information.