Northside Business Briefs: February 2021
Stay up-to-date on what's coming, going, and changing in the Northside business community with our monthly Northside Business Briefs.
By Ashlee Green
Photo courtesy of Tucker and Lola Pet Grooming Studio
Allen Place
Allen Place Community Services, Inc. has sold the former Chatham Elementary School building on Bonvue Street in Observatory Hill to Pride Project, Inc. The sale was official in December 2020. The mission of Pride Project, Inc., according to their website, is to "provide programming and resources that educates and prepares underserved youth and adults to overcome barriers to success and engage in life in a more meaningful way."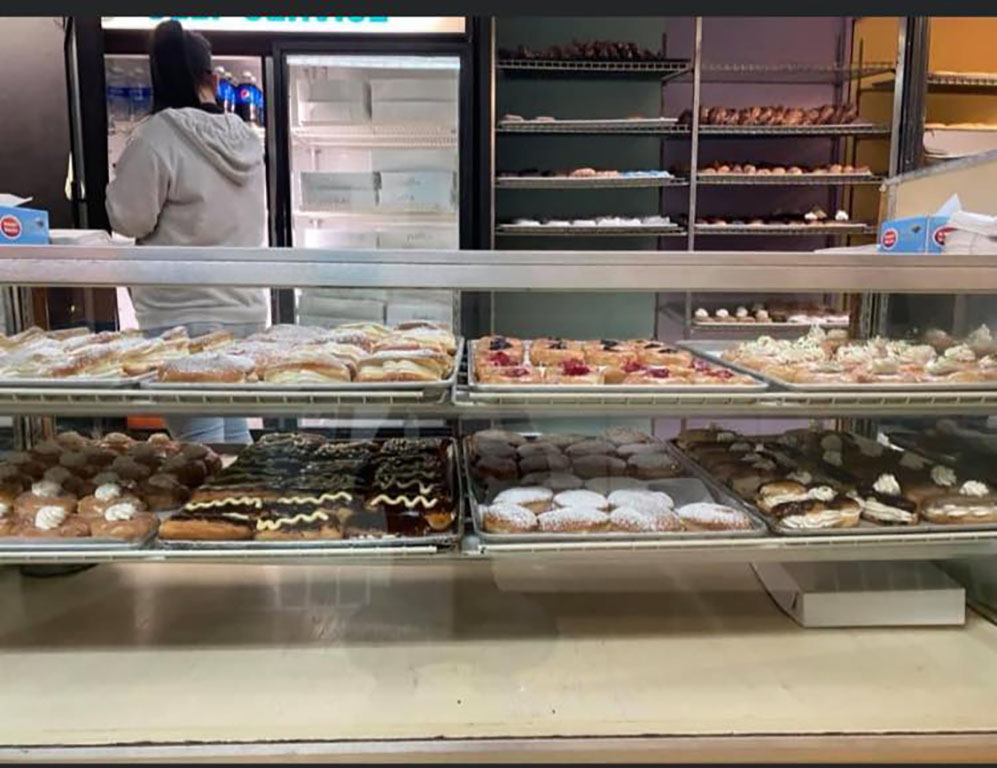 ---
Father & Son Family Bakery
"Continuing the Schorr family baking traditions," according to their Facebook page, Father & Son Family Bakery is now open in the former Schorr Bakery location at 3912 Perrysville Ave. in Observatory Hill. In addition to donuts, bagels, pies, cookies, and cupcakes, the bakery makes one-layer table cakes, which are available to walk-in customers, and double-layer "special occasion" cakes with their "homemade buttercream icing." Special occasion cakes must be ordered two days in advance. Business hours are Monday through Saturday from 6 a.m. to 4 p.m. For more information, call 412-321-4900 or email info@fatherandsonfamilybakery.com.
Fish on Bait and Tackle
Owners Michael Payne of Observatory Hill Deli, and his wife Antoinette Payne, who runs M&A Tax Accounting and Notary, plan to open their new bait and tackle shop, called Fish on Bait and Tackle this March in Observatory Hill at 3868 Baytree St. The store will sell fishing equipment such as fishing rods, bait, and lures, as well as boating and camping equipment and rentals.  
Four Points Brewing
Four Points Brewing announced that they plan to open a new taproom in Allegheny West in the Spring or Summer of 2021. "Though our roots are in the Mon Valley, the Northside has been home for the past seven years," they published on Facebook. The taproom, which is an extension of their main brewery in Charleroi, PA, will open in the former Mana Boardgame Tavern space on Western Avenue.
The Government Center 
The Government Center celebrated their two-year anniversary in January 2021. "Two years ago today, we opened our doors for the first time. I remember saying if we can just make it one year, we'll be fine," wrote owner Josh Cozby on the shop's Facebook page. "It's very unlikely that our second year will be disrupted by a novel coronavirus that causes a global pandemic. But seriously, it feels great to celebrate two years, and we are deeply appreciative of all the support, especially given the events of this past year. Thank you!" Shop hours are 11 a.m. to 7 p.m. daily.
Mattress Factory Museum
Mattress Factory Museum of Contemporary Art will reopen their doors on Wednesday, Feb. 10. Hours will be extended on Thursday through Sunday: 11 a.m. to 6 p.m., and Wednesdays, they will remain open from 11 a.m. to 8 p.m. Boxspring Café, located inside the museum, is currently closed due to COVID-19. Visit mattress.org for information on purchasing timed-entry tickets.
---
Minuteman Press Pittsburgh 
Minuteman Press Pittsburgh, a design, printing, and marketing company located at 521 E. Ohio Street in Historic Deutschtown, recently made reusable tote bags for the Fineview Citizens Council, the community group of the Northside's Fineview neighborhood. Joanna Deming, executive director of Perry Hilltop Citizens Council explained that the bags are for "Welcome Kits" for new neighbors that include items such as mugs and calendars. The items were bought with a One Northside grant. Minuteman Press is also providing free COVID-19 awareness and prevention posters to businesses through an initiative called "Bounce Back Pittsburgh." One-size-fits-most, no-sew "Pittsburgh Strong" face masks and bandanas are still available and can be ordered on their website. Proceeds from the sale of these items goes to the Greater Pittsburgh Community Food Bank. The shop is currently open, but customers are encouraged to call 412-456-8222 or email pgh@minutemanpress.com ahead of time to discuss the safest options for ordering, pickup, and delivery. 
Office of State Rep. Emily Kinkead
State Rep. Emily Kinkead, who was sworn into office for her first term as representative for the state's 20th Legislative District on Jan. 5, 2021 in Harrisburg, has set up her office headquarters at 433 E. Ohio St. "I was proud and honored to take the oath of office today and I am committed to being your voice in Harrisburg," Kinkead said. "I promise to work together with my colleagues to bring needed relief and changes to benefit all residents of our great state."
---
Tucker and Lola Pet Grooming Studio
Tucker and Lola Pet Grooming Studio opened on Jan. 20, 2021 at 431 E. Ohio St. in Historic Deutschtown. This is the shop's second location: The original one is located in Coraopolis, Pa. You can book an appointment on their website at www.tuckerandlola.com.
North Side/Shore Chamber of Commerce
Join the Northside business community every second Tuesday of the month for "Coffee and Contacts," a virtual networking event from 9 to 10 a.m. Save the upcoming 2021 dates: Feb. 9, March 9, April 12, May 11, and June 8. This event is free, but registration is required. Register online here.
Northside Community Development Fund 
Northside businesses who have, or are interested in applying for the second round of the Payroll Protection Program (PPP) under the CARES Act have until March 31, 2021 to file. For more information on how the Northside Community Development Fund can assist Northside businesses applying for PPP, visit nscdfund.org.