Arts + Culture, Editor Picks, Features
Magic Theory 101 with Jon Tai
This Northside magician has his own philosophy of magic: "It's not real—it's illusionary—and that's what makes it interesting."
By Ashlee Green
This article was later republished in partnership with the Pittsburgh Community Newspaper Network (PCNN) by the Bloomfield-Garfield Corporation's community newspaper, The Bulletin.
Photo: Troy Hill resident and magician Jon Tai performs live at Liberty Magic in downtown Pittsburgh before the COVID-19 pandemic hit the U.S. Courtesy of Jon Tai
Magician and Troy Hill resident Jon Tai jokes that he was "actively hostile" toward the idea of sharing magic virtually last summer. After all, he'd just quit his job of over eight years at a medical software company to pursue doing live performance full-time right as the COVID-19 pandemic struck the U.S.
"I was just like, 'Why even bother? I'll just work on my own thing and wait it out,'" he says. 
By his "own thing," he means his full live performance show, "Zen & the Art of Mystery," which he had on the 2020 books to run a five-week series of at Liberty Magic in downtown Pittsburgh, reportedly one of only five venues dedicated specifically to magic in the country, until organizations started to shut down due to safety restrictions. 
"There was a pretty long period where I just didn't do much magic at all," he says.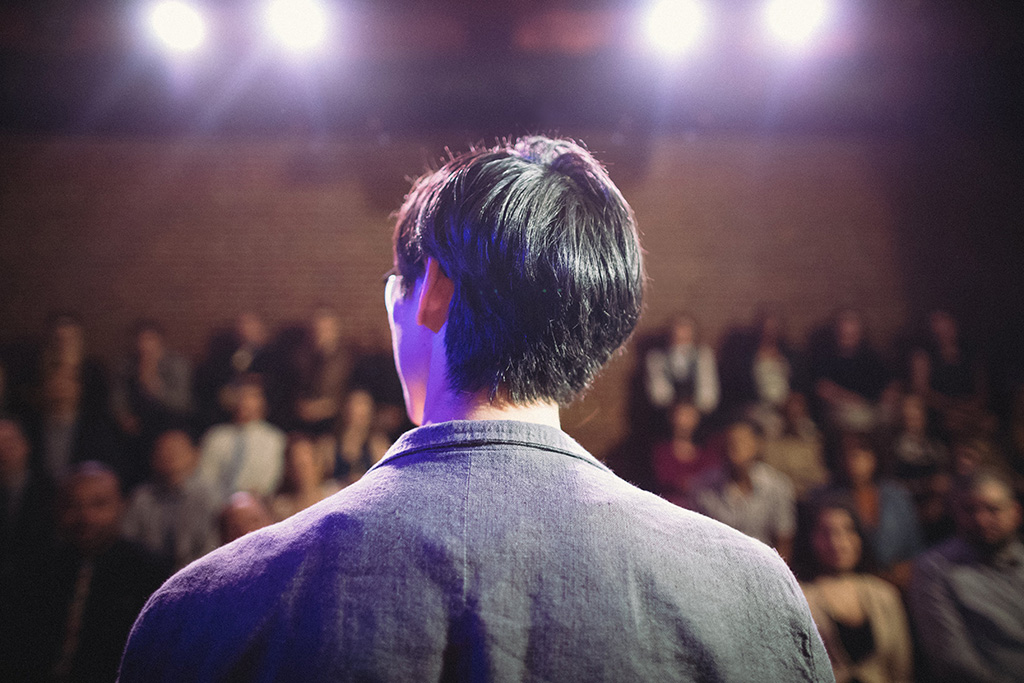 ---
Fall was a turning point for him. 
"I sat down and I thought, 'OK, clearly this is the reality we're in and it's not going to change for some time now, so if I were to do magic virtually, what would I do?'" he says. At that, he got to work on his latest show: an, ahem, virtual one called "Missed Connections." It's a blend of "Craigslist nostalgia," and an exploration of current times, when friends and family are feeling the tolls of isolation. 
According to Tai's website, the show is inspired by the works of writer Haruki Murakami, philosopher Marshall McLuhan, and English mentalist and illusionist Derren Brown, and "… takes 25 audience members on a roundtrip voyage to the stars in search of the invisible thread that connects them."
"[It] has basically become my all-consuming project now, which has been great," he says.
The "Origin Story"
Around 17 years ago, Tai started, as many amateur magicians do, as a self-described shy, awkward kid. He learned a few card tricks from an instructional DVD that his dad bought him from Ellusionist, an e-commerce website for magic, and used them as an "avenue to interact with other people." He remembers reading the book "Absolute Magic" by Brown—he still has a copy on his bookshelf—early on in his "magic life" and being floored by its content.
"It's almost a cliche at this point, but magic has the potential at certain moments to be, at its most extreme, a life altering experience," he says. "At the lower end of the extreme end, it can be something that someone remembers for the next decade or for the rest of their lives."
After reading Brown's book, Tai says the bar was raised with what he believed was possible with magic. 
"… Suddenly, everything I did was s—," he says with a laugh. "I did genuinely love magic, but I also didn't want to use it as necessarily a social crutch."
---
Magic Theory
Tai's philosophy on magic is this: It's not real—it's illusionary—and that's what makes it interesting.
"If magic was real, it wouldn't be astonishing, it would just be an exhibition of something that is real," he says with a laugh. "I think it's astonishing because we know it's not real and yet it feels real."
Philosophy is something Tai is well versed in. A Cornell graduate with a degree in psychology and a minor in philosophy, he knows the role he wants to play as a magician.
"Number one, I try not to be a dick," he says with a laugh. "I think a lot of magicians out there are not necessarily very empathetic. There is kind of a power thing."
Instead, he aims to be a co-conspirator. It's the difference between "Hey, I know something that you don't," and "Let's experience this thing together and see where it takes us," he explains.
It's human nature for audience members to try to understand how magic works, Tai says, but his goal is to have "their heart and spirit … engaged in the narrative and in the moment."
Virtual magic is still magic
With a few previews of his virtual show now under his belt, Tai practically considers himself a full-on convert.
"It's a different sandbox," Tai says about performing magic online. "You can't just take what you were doing live and pour it over and think it will work, because it's just a different experience and different interaction." The fun comes, he says, from strategizing and experimenting with what works and what doesn't work in terms of engaging, communicating, and connecting with his audience behind a screen. Really, he explains, it's an altogether different philosophy of magic.
"… Even if the ceiling for how impactful an experience can be is higher in-person than virtually—and I'm not sure if it is anymore—I know that the ceiling is high enough for virtual [performances] that it's worthwhile to spend the time to create it and to share in it."
For now, he's refining "Missed Connections" and working with his friend Alex Gruhin, who is also his co-writer and co-producer, to develop partnerships with theaters around the country to grow his audience reach. Starting Feb. 2, a month-long run of his show will be presented in partnership with Chicago's A Red Orchid Theatre.
You can find more information out about Tai and his magic at www.taimagic.com.