Arts + Culture, Features, News, North Shore, Sponsored Content
November 1, 2023
The World's Most Famous Ship to Dock in Pittsburgh
Photos by Becky Thurner
The Titanic rested at the bottom of the North Atlantic Ocean lost for over 70 years. In 1987, nearly two years after the wreck site was located, the first expedition to recover artifacts commenced.
More than 5,500 artifacts have been carefully and respectively recovered, and now Carnegie Science Center visitors can explore 154 authentic artifacts through TITANIC: The Artifact Exhibition, produced by Experiential Media Group (E/M Group) and RMS Titanic, Inc.
"We look forward to bringing guests an unparalleled Titanic experience steeped in discovery, inspiration, and human connection," said Jessica Sanders, President, RMS, Titanic, Inc. "It's the real stories, of the passengers and crew, told through real artifacts that continue to resonate with guests and capture our hearts."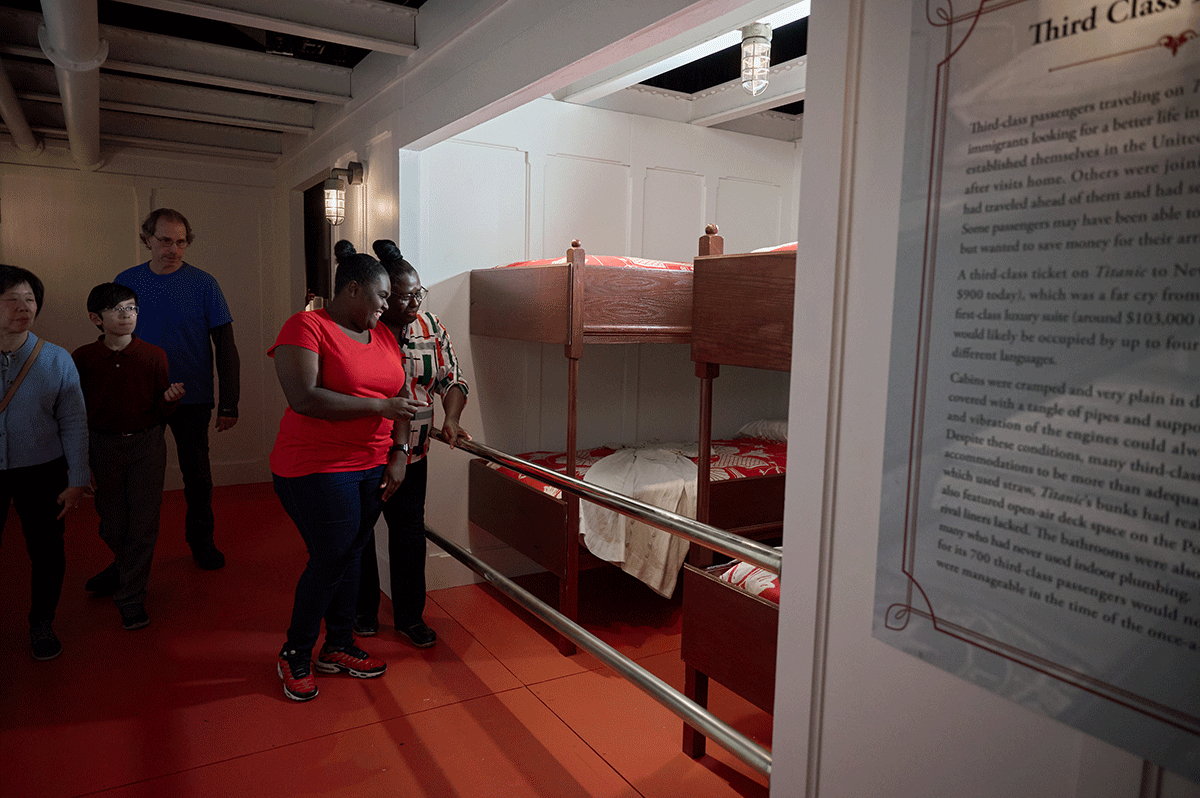 The Exhibition, on display in the Science Center's PPG SCIENCE PAVILION through Mon., April 15, 2024, includes men's opera pumps, a telegraph mechanism, Saalfeld perfume vials and labels, playing cards, exquisite passenger jewelry, and even au gratin dishes discovered in an almost perfect stack amidst the wreck site.
Each artifact holds its own tale. The men's opera pumps may have been used for a dance class; the telegraph mechanism was used to communicate the captain's messages to the engineer room; and the perfume vials contain scents that survived an incredible journey.
"We bring in touring exhibitions to share collections not easily accessible to the public and to bridge the gap between reading about history and experiencing it," said Jason Brown, Henry Buhl, Jr., Director of Carnegie Science Center.
With a boarding pass in hand bearing the name of an actual passenger, visitors can additionally explore the "Ship of Dreams" by peering into dramatic room re-creations of First and Third Class Cabins and touch an iceberg cooled to the fateful night's water temperature.
See it today! https://carnegiesciencecenter.org/exhibits/the-titanic/