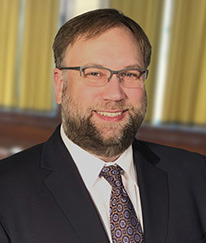 Government, News, Politicians, Trails + Travel, Transportation + Infrastructure
October 6, 2023
Phase one of Chestnut Street rehabilitation has begun
District 1 News: Councilman Wilson
Hello everyone, Last month, A. Merante Contracting began construction on the much-anticipated Chestnut Street Rehabilitation Project. The first portion of this project runs from Tripoli Street and Zona Way to Spring Garden Avenue and includes upgrades to the sidewalks, curbs, removal of trolley tracks and replacement of the brick street surface. The work area will be closed to traffic during construction and the detour plan can be found on the EngagePGH page: engage.pittsburghpa.gov/chestnut-street-rehabilitation, with a PDF posted in the Document Library. Work on this phase is anticipated to continue through the fall and into winter, with final touches possible in early 2024.
I am thrilled to see this street finally receive the upgrades it so desperately needs and am thankful to the work that the Department of Mobility and Infrastructure (DOMI) has done to assure that this project began before the end of 2023. I look forward to reviewing the 2024 Capital Budget and to continue to advocate for the necessary funding to complete this project in two phases.
In early September, City Council passed legislation that amended the city's code to allow for the implementation of a deer management program in partnership with the United States Department of Agriculture (USDA). This pilot program includes archery-controlled hunts in Frick and Riverview Parks during the 2023-2024 deer archery season. Selected archers must pass a criminal background check and fulfill the following criteria: be a resident of Allegheny County (priority will be given to City of Pittsburgh residents), have a clean criminal background check, including a clean Pennsylvania Game Commission record and have purchased a 2B Antlerless Tag (or plan to do so).
Upon passing a criminal background check, selected archers will be required to attend an accuracy test. If the accuracy test is passed, each hunter will be assigned a Hunter ID number and a specific location within Frick or Riverview Park where they are permitted to hunt. Various program stipulations include a zero-tolerance policy in that any hunter who violates the guidelines outlined in this program or commits a game-law felony will result in immediate expulsion from the program; every archer is REQUIRED to take a doe first which must be donated to a food bank program, such as Hunters Sharing the Harvest and absolutely no gutting is allowed on-site. Full details about the program can be found here: engage.pittsburghpa.gov/pittsburgh-deer-management-pilot-program.
With the recent closure of the bridge at W. North Avenue and Brighton Road, my office received numerous calls asking about the construction timing of the bridges related to Norfolk Southern's project. Per the settlement agreement between the community and Norfolk Southern created in early 2022, the pedestrian bridge in Allegheny West Commons Park will be constructed first, with an anticipated start in the Spring of 2025 to be completed by that fall. The bridge at W. North Avenue can begin once the pedestrian bridge is open with a target date of completion by Summer 2027. The bridge located at Pennsylvania Avenue is the last to be completed with final dates still being determined.
If you have any questions or concerns about any of the items discussed in this column or any other City issues, please call us at (412) 255-2135, email us at district1@pittsburghpa.gov, or find us on Facebook and Twitter. My staff and I look forward to hearing from you!