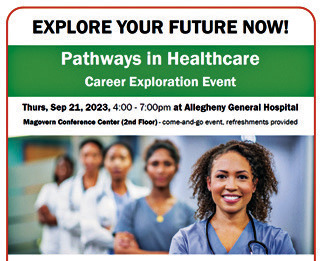 Business, Local Business
September 29, 2023
Chamber Update: September 2023
From Gina Grone – Executive Director, Northside North Shore Chamber of Commerce
The Northside North Shore Chamber serves the business community in and around the Northside and has been doing so since 1897. We currently have 340 member businesses, and we serve them by promoting, connecting and supporting.
Here are some of our recent activities and updates.
Members
Renewed Members: The following 13 companies or organizations renewed their membership in the past month: Aflac, Allegheny City Brewing, Comcast Business, Computer Fellows, Dirt Doctors Cleaning Services, Huntington National Bank, Liberty Insurance Agency, The Pittsburgh Project, Providence Connections, Stephen M. Brady Funeral Home, Third Ward Architecture, Waltmire Pharmacy and Wesbanco
We were pleased to welcome the following 13 companies or organizations as new members in the past month: Community Alliance of Spring Garden – East Deutschtown (CASGED), IMPACT Community Initiative, Northside Athletic Club, Northside Catholic Assumption Academy, Northside Youth Athletic Association, Pittsburgh TubClub, Poetica Marketing, Schooley Mitchell of Pittsburgh, Synergy Staffing, T2 Utility Engineers, The Laundry Basket, Verdetto's Bar & Restaurant and Worgul Sarna & Ness Criminal Defense Attorneys
NorthSideWorks!
From time to time in this column, we take the opportunity to remind readers about the chamber's workforce development program, NorthSideWorks! Full information about the program is available at northsidechamberofcommerce. com/community/northsideworks.
What is NorthSideWorks!?
NorthSideWorks! started in 2021 as a resource hub for workforce-related information. Working with job seekers, employers, training providers and service organizations, the goal is to get "good people into good jobs."
What does NorthSideWorks! do?
The program meets its goals through two basic activities: 1. Communicating Opportunities — For residents, we've collected information into a resource guide and some online resources. We share date-dependent information (e.g. job listings, training program deadlines, job fairs) through social media, a weekly newsletter and a monthly email update. For employers, we have an employer-focused resource guide and a monthly email update.
Enhancing Opportunities — We work with partners to coordinate and promote workforce-related events by using our connections and credibility to enhance great work that is already being planned or to bring area-wide programs to the Northside audience. Examples have included lunch-and-learn sessions with middle-schoolers or other targeted populations, promoting career events about healthcare or construction to residents, and bringing a second Pennsylvania CareerLink presence to the Northside.
How can you get involved?
Residents, employers, service organizations, and training providers can all get involved in different ways. You can sign up to receive relevant newsletters, you can follow NorthSideWorks! on social media, you can browse the resources online, or you can reach out to us directly for a meeting.
For more information about NorthSideWorks! activities and how to get involved, visit northsidechamberofcommerce. com/community/northsideworks/.
Healthcare career exploration event
One pathway that NorthSideWorks! has identified as a focus is healthcare. An upcoming activity with the healthcare pathway is a career exploration event hosted by Highmark and Allegheny Health Network.
At the "Pathways in Healthcare" event on Sept. 21 from 4-7 p.m. at Allegheny General Hospital, attendees will learn about opportunities in healthcare. You will peruse tables with various departments and employees, as well as tables with training providers and service organizations. You'll find value whether you're ready to work now, interested in a training program in the near future, or want to learn about future opportunities.
More information and RSVP at bit.ly/ pathwaysinhealthcare or by contacting the chamber office at info@northsidechamberofcommerce. com or (412) 231-6500.
Learn more about the chamber by visiting our website (northsidechamberofcommerce. com), contacting us at (412)231-6500 or info@northsidechamberofcommerce. com) or stopping into our office on Middle Street in Deutschtown.