Arts + Culture, Chateau, Local Business, Sponsored Content, Trails + Travel
Bike on down! Big wheel of a weekend at Bicycle Heaven
Bicycle Heaven announces Biannual Bicycle Show & Swap Meet, begins this Saturday, May 27 through Sunday, May 28, 2023.
Photos by Lauren Stauffer
Cycling enthusiasts who travel the Three Rivers Heritage Trail know intuitively where to turn off in the sea of warehouses. Other riders, joggers and walkers of the North Shore trail are more likely to encounter the handwritten outdoor signs leading the way to the world famous (as seen on the New York Times and Associated Press) bicycle museum that quietly sits inside an industrial span known as RJ Casey Industrial Park.
All are welcome to this year's holiday weekend celebration held in the parking lot of Bicycle Heaven. Automobile travelers should navigate to Beaver Avenue, turn right on Columbus Avenue and land at the corner of Columbus and Metropolitan St., where the bright colors of the Bicycle Heaven and neighbor, Johnny Angel's Ginchy Stuff + Museum, storefront mural's pop on the two-toned gray building.
Admission is free to the Bicycle Show & Swap Meet and is open to the public beginning at 9 a.m. Featuring well-known brands such as Cushman, Whizzer, BMX, Road Bikes, Balloon Tire Bikes & Mini Bikes. Plus, there will be Antique Cruisers, Classic Bicycles and Parts, New Bicycles and more. Bicycle dealers are welcome to set up for display. A $25 vending fee is required to secure a spot. Spots are first come, first serve, and vendor set up starts at 7 a.m.
Guests looking to buy, sell, trade, talk, swap, meet, mingle and enjoy two full days of bike nostalgia and cycling culture are in for a jam-packed weekend, rain or shine.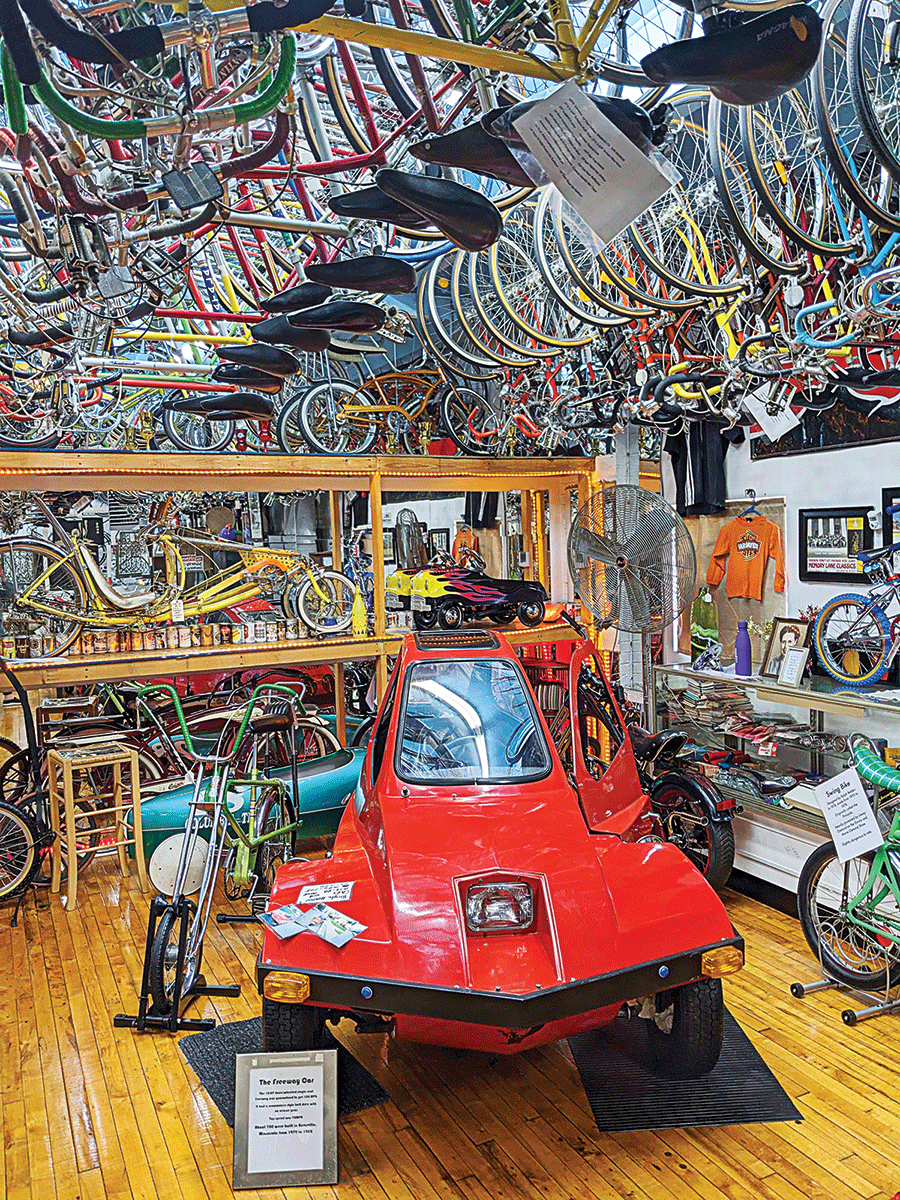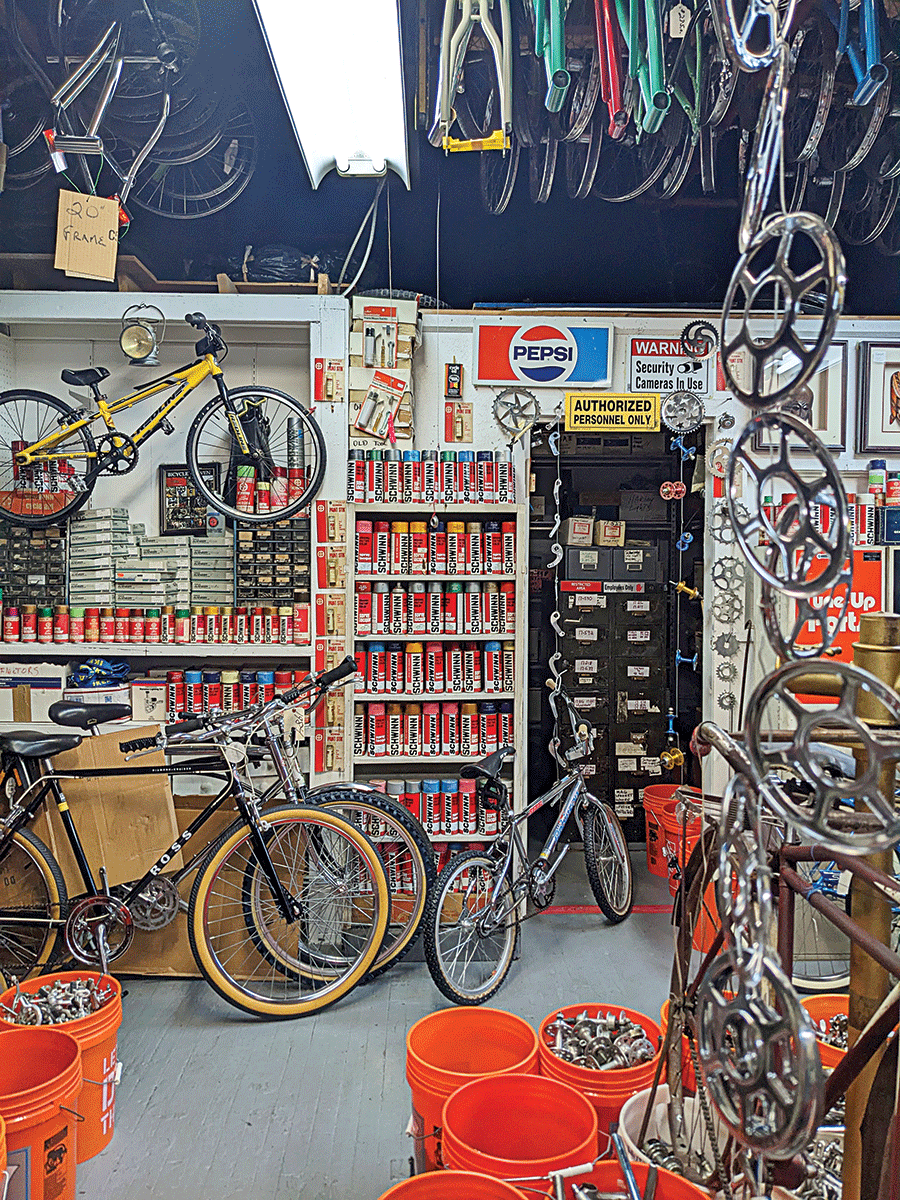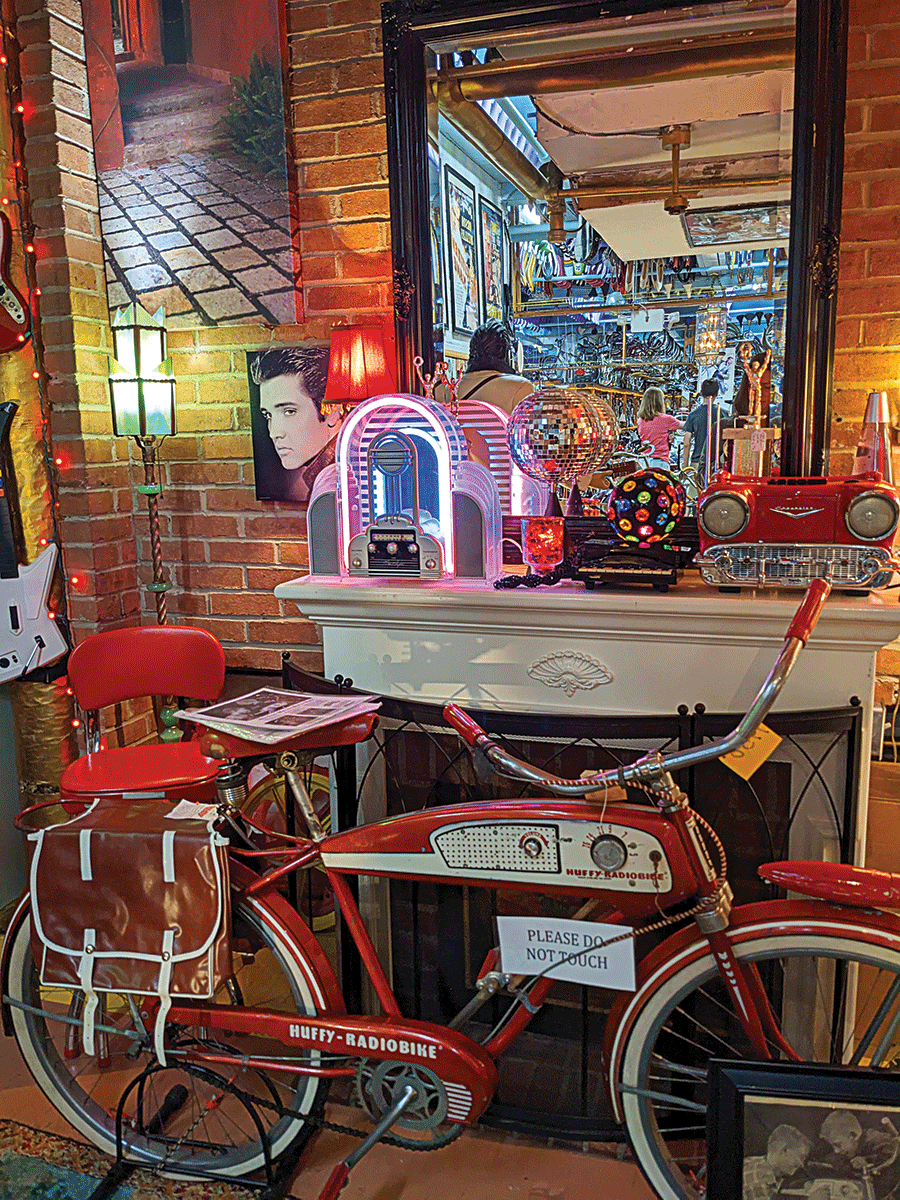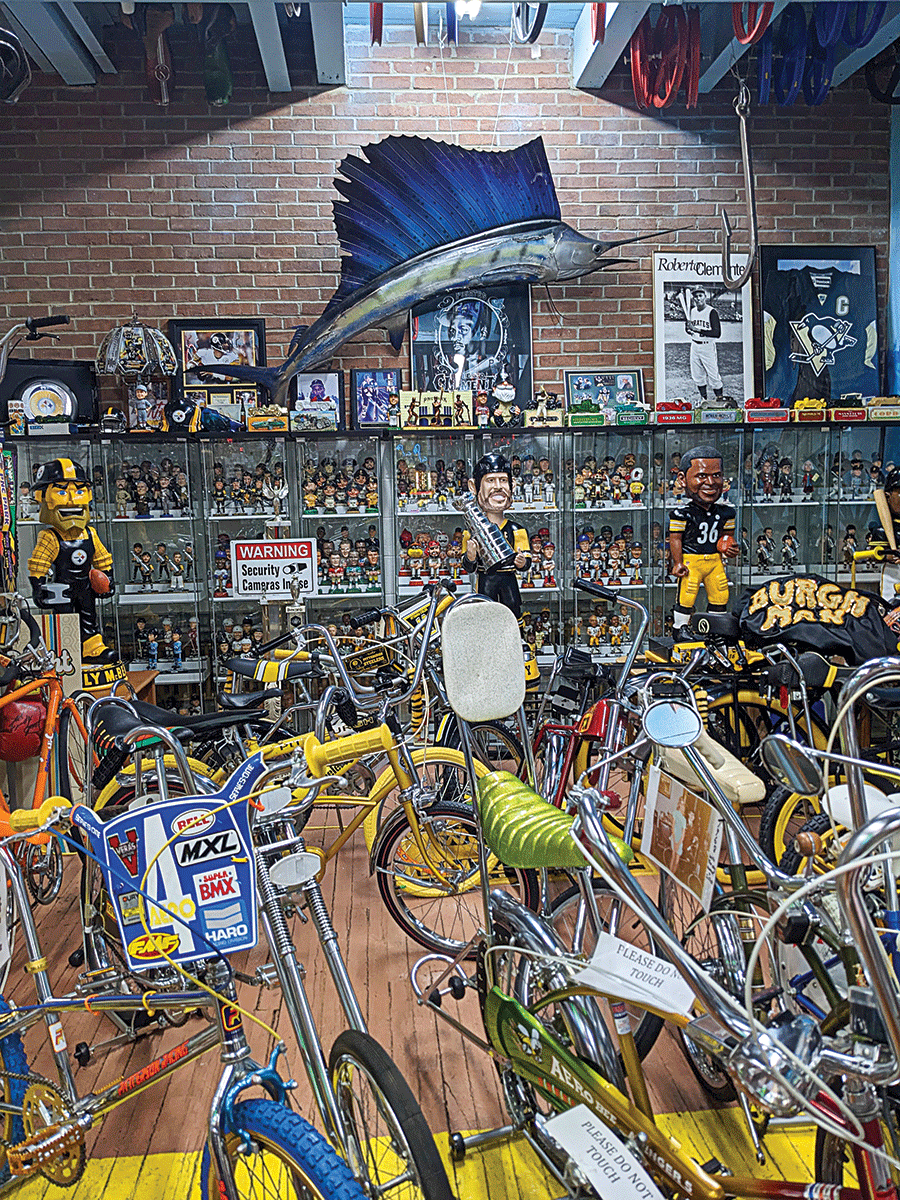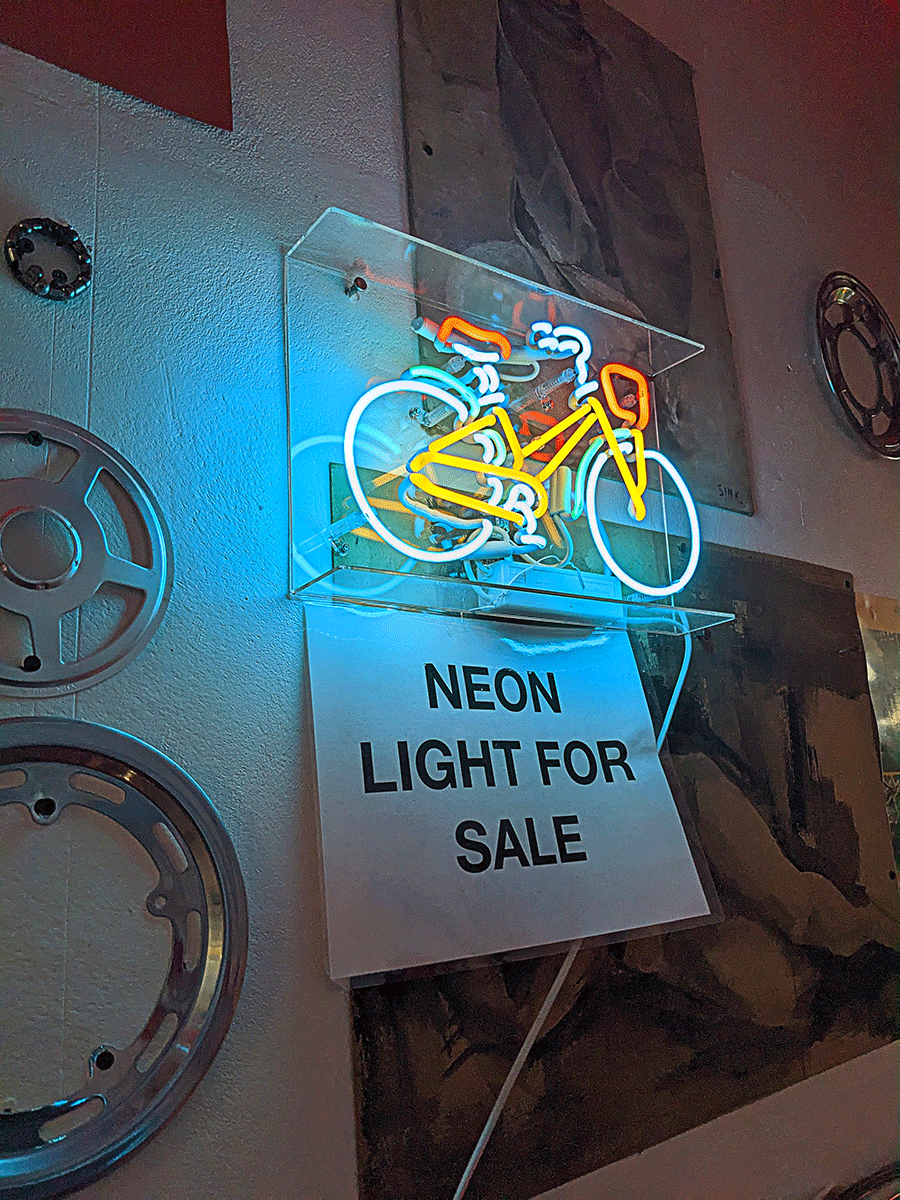 Bicycle Heaven is an independent non-profit museum, with a full-service bike shop, celebrating 12 years of preservation and dedication to the people-powered transportation design of the bicycle. Long before opening on the Northside, owner Craig Morrow began collecting bicycles and bike parts with the intent to build a collection worthy of icon status. Visitors travel from all over the globe to take in the vast array of pop culture collectibles among the 6,000+ bikes housed inside the 5,000+ square foot warehouse.
Hollywood often drops by to rent one-of-a-kind bikes, including "Pee Wee Herman's Great Adventure" Bike, and the bike from the recently filmed "A Man Called Otto," recorded in Pittsburgh, where Tom Hank's main character Otto works on a Bicycle Heaven supplied bike in the movie.
Beyond local media coverage in the Pittsburgh area, Bicycle Heaven was recently highlighted in National Geographic, AutoEvolution and the Washington Examiner as a top destination while traveling in the Golden Triangle area. Admission to the museum is free to the public and donations are accepted to help retain the maintenance and character of the museum. This past February, Bicycle Heaven incurred flood damage during a cold snap that burst pipes across the county, and have since re-opened after a widely shared crowd-funding campaign for restoration donations and support.
For those who are unable to attend the Memorial Day weekend show can mark their calendars now for the follow-up swap on Aug. 19 and Aug. 20.
Bicycle Heaven, named Northside's Best Bike Shop, is located at 1800 Columbus & Preble Ave., Pittsburgh, PA 15233. For more information, contact Craig Morrow at (412) 716-4956 or (412) 734-4034. Bicycle Heaven is open seven days a week 10 a.m. to 7 p.m. | bicycleheaven.org