Pittsburgh chess champ to open a learning center for youth in the Northside
Netflix's "The Queen's Gambit" has nothing on this real-life Pittsburgh chess institution.
By Jason Phox
Photo: Ashley Lynn Priore chats with a class at The Ellis School about all-girls education and how chess remains a male-dominated sport. Courtesy of Priore
Ashley Lynn Priore is the real-life Beth Harmon of the city of Pittsburgh. Founder and president of the nonprofit organization The Queens Gambit Chess Institute (TQG), Priore talked with The Northside Chronicle to discuss the new youth chess center she plans to open in the Northside. 
"We wanted to become part of the Northside. We're all about bringing chess to the community and want to be an organization that goes into the community and is grounded in the community," said Priore. 
"We want to create a space where youth can be themselves while playing, learning, and teaching chess, [and] also connecting with the community," she continued. "We want students in the Northside to come to us and make it their space to learn and grow."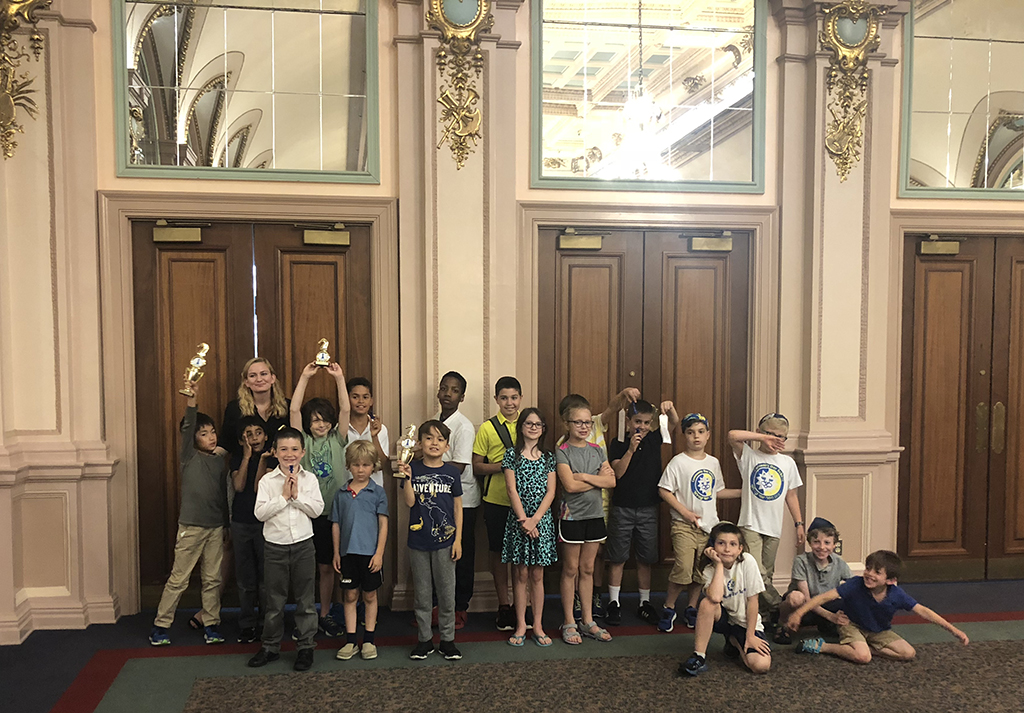 ---
TQG's new chess center will start by offering basic and beginner chess classes and build off of what students like. According to Priore, they hope that over time, they can either add advanced classes or start a chess team. 
"We're trying to follow a model like St. Louis has," Priore explained. "The St. Louis Chess Club has a great model: They have a Scholastic chess center and it's all about young empowerment through chess, so that is what we're trying to implement in Pittsburgh." 
The St. Louis Chess Club is a widely recognized premier chess facility in the United States, and considered one of the best in the world. Their goal is to spread the educational benefits of chess to students through afterschool programs. 
TQG is staffed by youth who learn how to play and teach chess. TQG believes that students teaching each other helps to build youth empowerment. 
Due to COVID-19, TQG has moved their programs online. Priore said they hope to go back to in-person soon. TQG follows  Pittsburgh Public School (PPS) rules to ensure the safety of their students and staff, and until PPS mandates in-person activities, TQG will offer their programs online. Priore hopes to open the chess center in the same building with The Pittsburgh Project in Northside once COVID-19 subsides. 
However, online chess attracted more students than Priore anticipated. She said that students felt more confident playing chess online because they were able to control the online board.
---
Priore grew up playing in chess tournaments with her sister.  Out of the 300-some people competing, Priore said that she and her sister were typically the only women playing. She created TQG to counter the fact that chess is a male-dominated sport. 
"What worries me is that in the World Chess Hall of Fame, there are tons of males in there and not a lot of women," Priore noted. "However, women who are not in there have accomplished way more than the men that are in the Hall of Fame."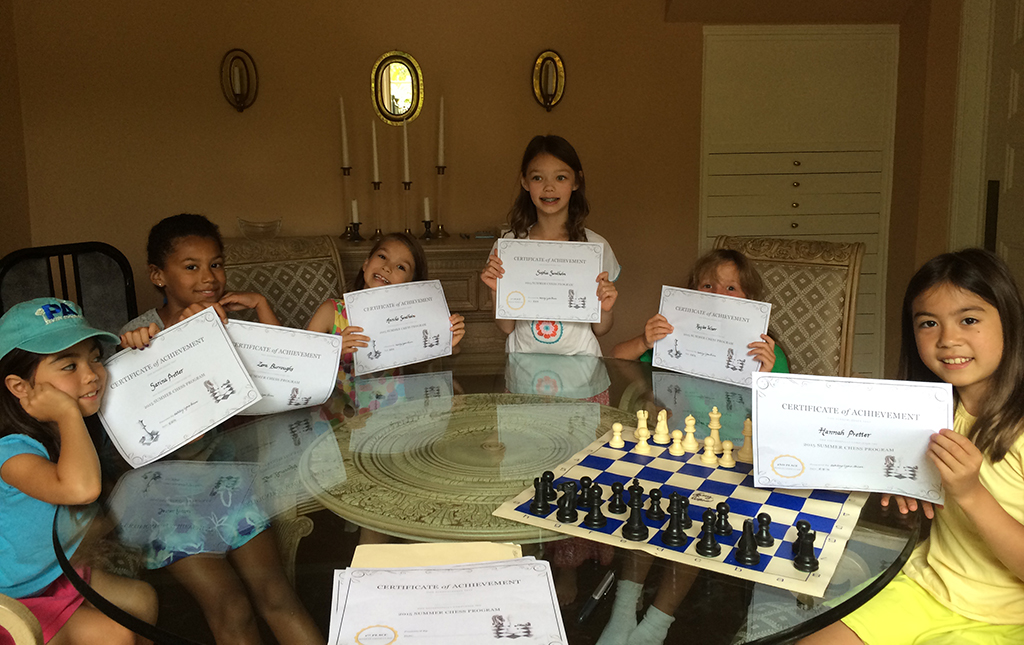 ---
Priore and TQG recently created an advisory board to help discover new ways to both improve their methods of teaching chess to students and identify the educational benefits the sport provides. The advisory board consists of Northside residents who work with nonprofit organizations. 
TQG was founded by Priore in 2014. Since then, it has worked in nine districts in Pittsburgh as well as some outside counties. In their 2020 Annual Report, TQG states that they offer over 100 programs, reaching over a thousand students in Allegheny County, and 75 partnerships in seven counties.  
"We want to show [people] that chess can be used in their day-to-day lives,"  Priore said. "We want people to know that if you have a student struggling with an academic subject or self-confidence, or who wants to learn more skills, we are here to support them."
Students and youth who are interested in joining TQG should visit its website here. They can also call 412-354-0996 or email info@tqgchess.institute. Openings are also still available for Northsiders interested in joining the advisory board.