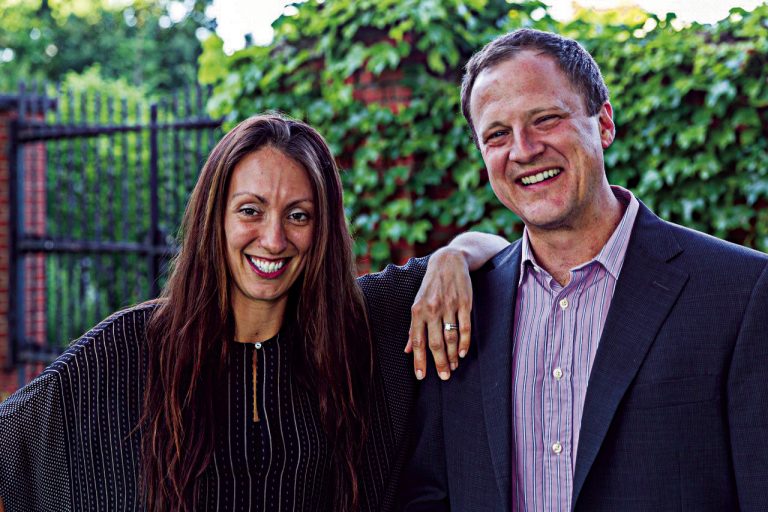 Features, Local Business
Town Talk: The Edmondson Real Estate Group
*Editor's note: This is the first entry in a new column series, Town Talk, which will highlight different businesses and professionals within the Northside.
I have had the distinct pleasure of meeting many wonderful and knowledgeable realtors from the Northside. However, this article is about one realtor — Heather Edmondson from The Edmondson Real Estate Group — who was responsible for making my relocation to the Northside a dream come true!
My husband and I re-discovered the Northside during a long weekend in January 2014. It was snowy and blustery that weekend; nonetheless we found ourselves walking around and exploring many (of what would become our regular) haunts. We felt so "at home" on the Northside, we returned every few months; then once a month; then every weekend. The primary charges on our credit card shifted from grocery stores and garden supplies to Northside restaurants and bed and breakfast stays — which as they say — was the writing on the wall. In 2016, we began our journey to relocate to the Northside.
Initially we looked for a weekend apartment and emailed a selling agent. No response from that agent, but we received an immediate response from a gal named Heather, who was neither the listing nor selling agent.
Heather agreed to meet us the following Saturday morning. Donned in our best Steeler gear, we toured the Northside apartment yet were disappointed to learn there was no elevator, no garage and parking was on the street (clearly, we had a lot to learn). We passed on the apartment. In the days that followed, Heather patiently listened to us and was genuinely interested in what our housing goal was (which seemed to change monthly) rather than pressuring us to buy something we would regret. Heather's belief that the best quality a real estate agent can have is "integrity" was truly evident.
Our journey with Heather lasted long enough to meet her husband, Ryan (also a real estate agent) and see her through her pregnancy to the birth of her first son, Graham. With Heather's vast knowledge of the Northside real estate landscape along with her endless degree of patience, we previewed countless apartments, co-ops and row homes over the next two years.
Heather educated us in Northside/city living, street parking, permits and tiny city backyards. One thing stands out: Her belief that the Northside is an "awesome community of people" who are friendly and caring neighbors and supportive friends. Heather describes the Northside as a place that offers a wide spectrum of activities for young families with children, singles, married couples and retirees to explore, where strangers greet one another as they pass by and as a wonderful melting pot of people who can share their narrative. We experienced these wonderful attributes each visit to the Northside which re-emphasized that we were on the correct path.
With Heather's guidance, diligence, and tremendous amount of patience, we finally found our Northside home in 2018. The home buying process was as easy going as Heather was, and she helped us navigate the digital world of home purchasing. The Edmondson Real Estate Group strives "to treat their clients the way we would want to be treated, and always put clients' interests before our own." As is true with my husband and me, most of Heather's clients end up becoming her friends!
Heather is active in the Northside and has volunteered at Humane Society and neighborhood Christmas, garden and wine tours. She and her family engage in all that the Northside has to offer and enjoy working in their community garden plot.
The Edmondson Real Estate Group is owned and operated by Heather and Ryan Edmondson under the blanket of their broker, with Keller Williams Realty located at 5425 Baum Boulevard. Heather and Ryan have been active Northside residents for more than 10 years. n