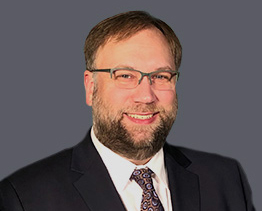 Brighton Heights, Elected Officials
December 29, 2022
Dec. 2022 newsletter from Northside Councilman Bobby Wilson
Councilman gives update on city budgeting process
Photo: Office of Councilman Wilson
Hello!
As we approach the end of the year, I wanted to share a few updates from our office about budgetary allocations coming to the Northside in the new year.
As I am writing to you now, Council is meeting twice daily to finalize the City of Pittsburgh's allocations to essential services, personnel and departments in next year's Capital and Operating budgets. I'd like to share some of those proposals here, as well as news of other public dollars that shall be flowing into the Northside this winter.
Currently, Council is considering about $6.2 million in proposals for capital projects on the Northside. These include general court upgrades at Allegheny Commons Park, construction of the Davis Avenue pedestrian bridge to connect Brighton Heights to Riverview Park, renovations to the Brighton Heights Healthy Active Living Center, upgrades to the lights at Fineview Field, intersection improvements at Brighton Road and Jacksonia Street, and a feasibility study for the design and construction of the Cowley Recreation Center in Troy Hill. I want to highlight that the upgrades to the lights at Fineview Field will be funded by $250,000 generated by the parks tax.
Just before Thanksgiving, the City of Pittsburgh's STOP the Violence office also announced six Northside awardees of its first round of STOP the Violence grants. This office attempts to promote, assist, and connect the anti-violence activities sponsored by the City of Pittsburgh with other governmental and private anti-violence activities and with citizens who want to eliminate violence in their neighborhoods.
City-sponsored activities include Community Violence Intervention (CVI), the Pittsburgh Police Community Engagement Unit, and youth and adult diversion programs. On the Northside, the STOP the Violence office awarded over $90,000 in grants to six recipients: Mike Dixon's Basketball Dreamz, Cecelia Ware's Infinite Lifestyle Solutions, Audie Chapman's Northside Steelers Youth Athletic Association, Project Destiny, Northside Partnership Project and PROMISE.
Council is currently deliberating, and seeking public input, on a broad array of public safety budget proposals that seek to accomplish three objectives.
First, these proposals want to increase spending on public safety to ensure that we have enough officers available on every shift.
Second, they aim to grow the community violence intervention team so that the City's public safety personnel can get to and prevent potential criminal activity, especially gun violence, before it occurs.
Third, these proposals intend to strengthen the City's Office of Community Health and Human Services so that police officers are only deployed for violent incidents and, otherwise, trained social workers are available and able to respond to calls for help from our neighbors seeking it.
If you would like to share your thoughts on any of these proposals, or any other part of the 2023 Capital and Operating budgets, I invite you to offer feedback to myself and my colleagues on Council by calling the Pittsburgh City Clerk's Office at (412) 255-2138 and registering for public comment to speak at Council's Regular and Standing Committees meetings, as well as its Public Hearings.
I am happy to share with all of you that we've added a new staffer, Julianne Hluska, representing District 1 as the new Community Relations Manager.
Many of you have likely already met Julianne at your neighborhood's most recent monthly meetings. With over a decade of experience in the communications field, Julianne will be instrumental in helping us share resources and updates from the City of Pittsburgh with all the neighborhoods in District 1.
As a native Northsider who previously worked in the City of Pittsburgh's Office of Special Events, she brings a valuable and unique perspective and skillset to our office. If you would like to discuss any concerns you have about City services, please contact her directly at julianne.hluska@pittsburghpa.gov .
If you have any questions or concerns, call us at (412) 255-2135, email us at district1@pittsburghpa.gov , or find us on Facebook and Twitter. My staff and I wish all of you a joyous holiday season and a Happy New Year, and we look forward to hearing from you in 2023!