Editor Picks, Historic Deutschtown, Manchester, Sports
Two local boxers 'knocking on the door' of 2024 Olympics
If Delbert "Sonny" Taylor and Michael "Spoonie" James win nationals this December, they'll be on their way to Paris.
By Ashlee Green
Photos courtesy of James "Coach" Hoy
Two young local boxers are fighting for the chance to put Pittsburgh's Northside on the international map.
Delbert "Sonny" Taylor of Historic Deutschtown and Michael "Spoonie" James, ages 19 and 15 respectively, won gold in this year's 2021 National Junior Olympics held by USA Boxing, the governing body of the U.S. Olympic team. A third competitor, Antwoine Dorm Jr., 16, won silver. The competition was held from July 8 to 17 in Lubbock, Texas.
"These kids are the real deal," said James "Coach" Hoy, who trains the boxers through the Western Pennsylvania Police Athletic League (WPAL). 
Hoy credits a week of DIY boxing camp in Dubois, Pa., where the young boxers trained four times a day, and the assistance of former world champion and Pittsburgher Paul Spadafora, aka "The Pittsburgh Kid," who came along for the week of training, for the athletes' success.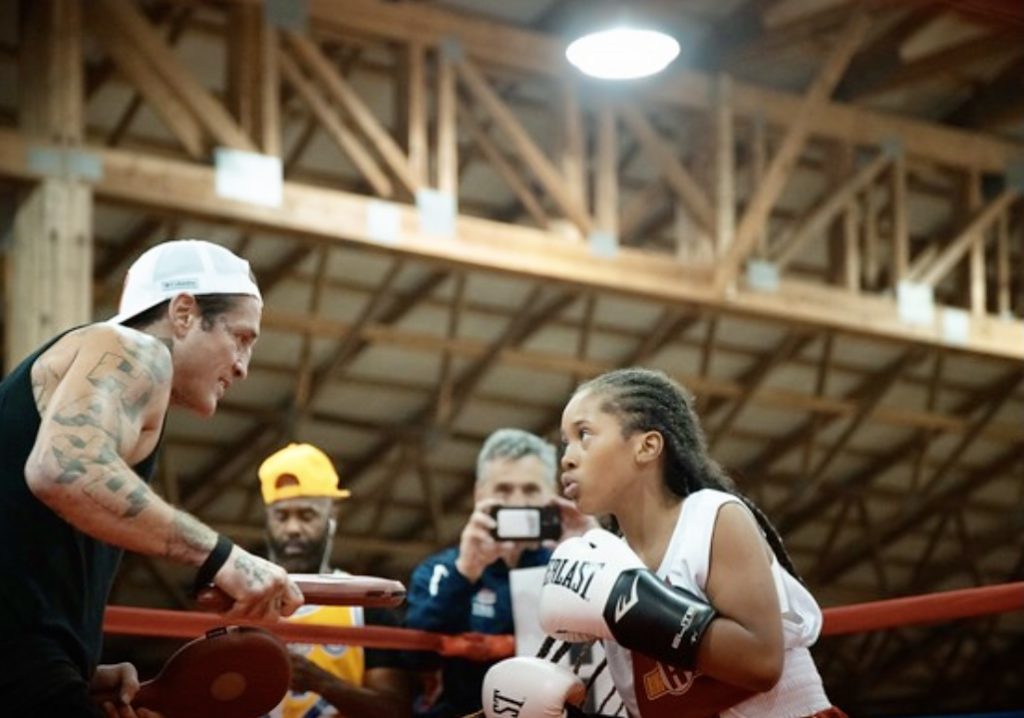 ---
"Even the local cross-country coach was there every morning to run the kids for us," Coach said. "To have our greatest local boxer ever work side by side with me and my kids made all the difference when we got to Texas," Hoy said. "We really felt like we would not lose."
When COVID-19 closed many gyms over the last year and a half, Hoy said he took his athletes outside to train responsibly and safely.
"We trained outside, right on the North Shore. We were there every day; we were there when it was still snowing." 
He said USA Boxing was diligent in their approach to keeping athletes and coaches safe during the July competition. 
"They checked everybody to see if they were vaccinated or if they'd already had [COVID-19] and if you didn't have those things, you were not getting in the door." 
The pandemic hits close to home for Hoy and his athletes: Last year, Coach Darren Dolby of 3rd Avenue Boxing, the Downtown gym where the players typically train, died from the disease. According to Hoy, it's a tradition for boxers to place one of their medals in the casket of a departed coach.
"The thinking is always: 'When I see you next, I want that medal back,'" Hoy explained.
---
Taylor and James are now gearing up for the USA Boxing National Championships, set to be held Dec. 5-11 in Shreveport, La. 
"If we do well there, we have some great opportunities and possibilities for our kids," Hoy said. "An Olympic team—I can't even get that out of my mouth. It's such a far-fetched goal, but to be knocking on that door is an unbelievable feeling."