Allegheny City Central, Allegheny West, Briefs, Central Northside, Editor Picks, Historic Deutschtown, Latest Northside News, Local Business
Northside Business Briefs: April 2021
Stay up-to-date on what's coming, going, and changing in the Northside business community with The Northside Chronicle's monthly Northside Business Briefs. This month's briefs feature brothmonger, the Priory Hotel, Waltmire Pharmacy, NeuroPittsburgh, Fish On Bait and Tackle, and Four Points Brewing.
By Ashlee Green
Photo: Fish On Bait and Tackle held a grand opening celebration on Saturday, Feb. 27. The event featured free giveaways and hot dogs. By Lauren Stauffer
brothmonger now serving soup daily at Mayfly Market & Deli
Soup made by Northsider Sarah McAlee, aka the self-described "Pittsburgh-based soup dood" known as "brothmonger," is now available for purchase daily at Mayfly Market & Deli, located at 1327 Arch Street in Allegheny City Central. Mayfly's hours of operation are currently Monday through Saturday from 8 a.m. to 8 p.m. and Sunday from 10 a.m. to 5 p.m. Soups are available in cup and quart size. 
---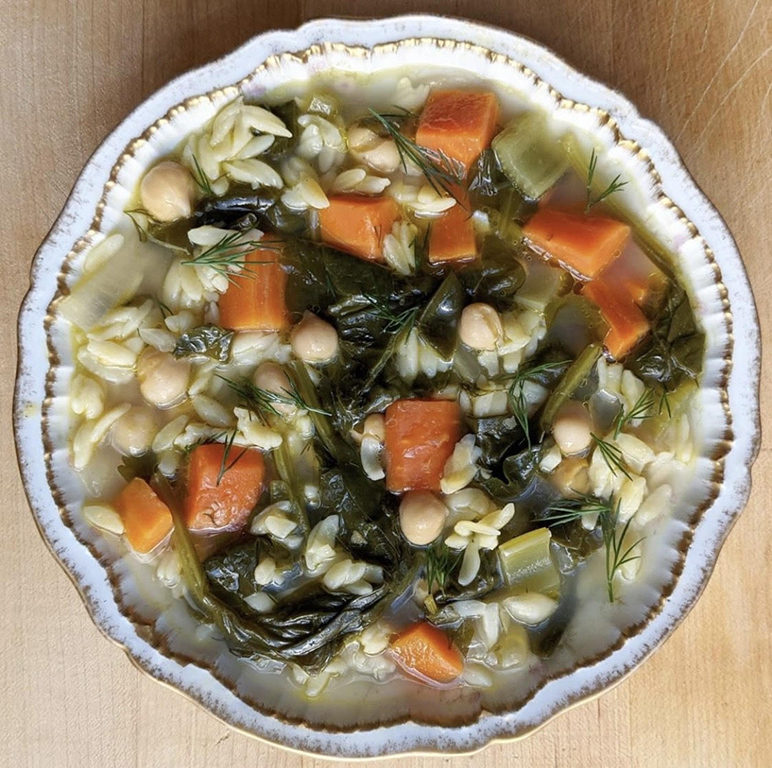 ---
According to her Instagram, McAlee is still taking small batch soup orders as well as suggestions on which recipes to make. You can contact her via Instagram under the handle @brothmonger or email her at brothmonger@gmail.com. 
Priory Hotel to reopen for day-to-day business this month following facility upgrades
Priory Hotel, located at 614 Pressley Street in Historic Deutschtown, has been operating on limited hours and for socially distanced events since the start of the COVID-19 pandemic. Beginning April 29, 2021, they will reopen for day-to-day business on Thursdays through Saturdays. The hotel's Monks' Bar and courtyard will also be open during these times, according to an email from the Priory Hospitality Group, and events and gatherings will be held in accordance with guidelines from the CDC and the Commonwealth of Pennsylvania. 
"You'll be pleased to know that we have not been sitting on our hands the past 11 months!" states the email announcement.
---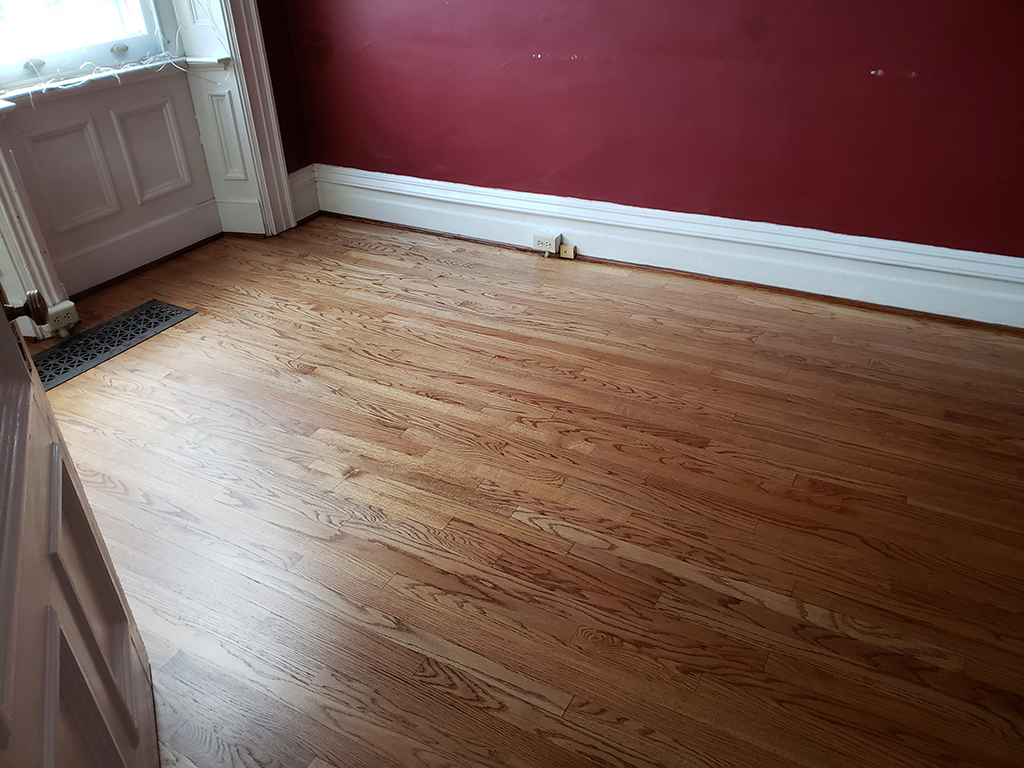 ---
During the past year, Priory Hospitality Group has in fact been restoring their Grand Hall Cupola—the dome-like structure on top of the event space—by repairing years of water damage and repainting its scroll work and renovating hall's public bathrooms, which will show off a "new look" by June of this year. Inside the Priory Hotel itself, public common areas are getting some updates, including new carpeting, new public restrooms, and renovations to both the foyer and sitting room. Guest rooms in the original wing of the hotel will also be updated with new furniture. 
If you're interested in scheduling an event at the Priory, email courtney@thepriory.com; If you would like more information about the Priory's reopening plans, email info@thepriory.com. 
Waltmire Pharmacy in Spring Garden will not receive additional COVID-19 vaccines for 'next several weeks'
Fred DePasquale, owner of Waltmire Pharmacy in Spring Garden, says he's been to multiple homes to give individuals a COVID-19 vaccine if they weren't able to make it to the pharmacy. This was before he received a letter from the Pennsylvania Department of Health on March 18 stating that his business "should not expect to …receive additional first doses over the next several weeks."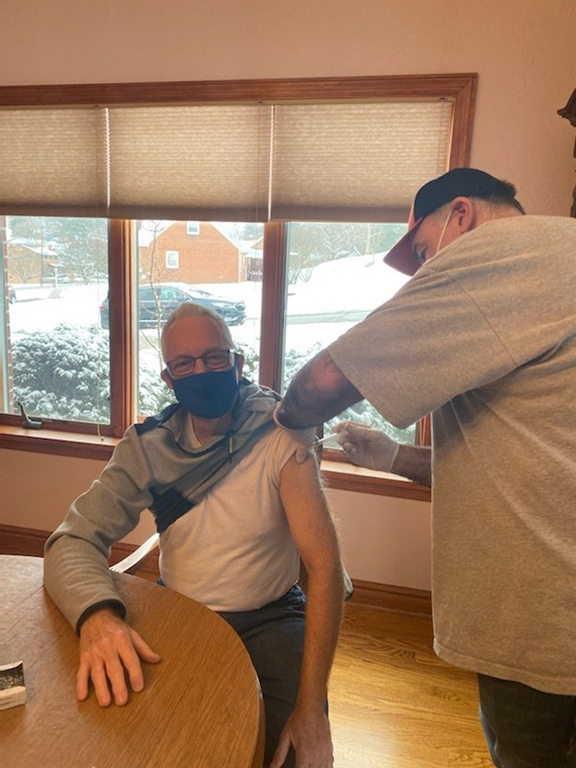 ---
Back in January, Waltmire Pharmacy received a shipment of about 300 Moderna COVID-19 vaccines and primarily gave them out in-store, after normal business hours. The pharmacy then held a clinic at the Reserve Township Volunteer Fire Department to distribute its second doses. DePasquale says it went "flawlessly" with his staff of 12 people plus volunteers. 
"It's not a huge undertaking for my staff to do a mass vaccine," he says. "It's an easy process for us to do because we've been doing flu vaccines for years." He's wary of mass vaccination clinics that have emerged as the focus of vaccine distribution throughout the [commonwealth] because, he says, they do not generally take into account a [customer's] socioeconomic class or geographic area — aspects, he says, that his small, neighborhood-focused business inherently does.
"Most [senior citizens] can't get to these mass vaccination areas, but they can get to their local pharmacy or we can get to them," DePasquale says. 
"I don't need 10,000 [vaccine doses] a week but if you send me a couple hundred a week, I can make an impact in my neighborhood." 
He estimates that his staff could vaccinate up to 60 people per day in-store while still carrying on normal, day-to-day business. 
"We're just looking to be part of the solution," he says. 
Waltmire Pharmacy has suspended its vaccine waiting list sign-ups at this time, DePasquale says, in order to not give customers false hope. The store continues to offer delivery and curbside pickup services Monday through Friday. Visit its Facebook page for the more information and the latest updates.  
NeuroPittsburgh now open on Western Avenue
If you've been having trouble staying focused, falling asleep, and dealing with stress or if you are perimenopausal or menopausal, having problems with your memory, or experiencing migraines, there's a new small business in town that claims it can help. 
NeuroPittsburgh, now open at 901 Western Ave., Suite 208A in Allegheny West, uses neurofeedback—sometimes called "brain training"—to "move you toward a healthy, focused, and motivated life," according to their website.
While NeuroPittsburgh is "not a medical or psychological clinic and does not treat clinical disease," they use tests such as the EEG (electroencephlagraph) and QEEG (Quantitative EEG) as well as ERP (Event Related Potential) testing to help individuals "improve their health and performance" by learning how to alter their brain activity. Clients' brain function information is then used to set long and short-term life goals and design a "plan of action."
Christopher Rauhoff is NeuroPittsburgh's director and primary practitioner. Certified in Quantitative EEG analysis, Rauhoff is also a Certified Professional Executive and Relationship Coach and practices Vipassanna meditation. He began studying neurofeedback in 2018 under Dr. Tiff Thompson, co-owner of Neurofield Neurotherapy in Santa Barbara, Ca. 
"This is a revolution in the field of brain health. We're entering a new era where people can actually see how their brain is functioning, in more detail than ever before, in a way that's accessible to everyone," he said in a press release. "Why wouldn't you want to see exactly how your brain is working—and then make it better?"
You can get more information about NeuroPittsburgh and book a session by calling 412-277-6820 or emailing chris@neuropittsburgh.com.
Fish On Bait and Tackle holds grand opening in Observatory Hill
Fish On Bait and Tackle, the new bait and tackle shop in the Northside's Observatory Hill neighborhood, held a grand opening on Saturday, Feb. 27 from noon to 2 p.m. The event featured free giveaways and hot dogs.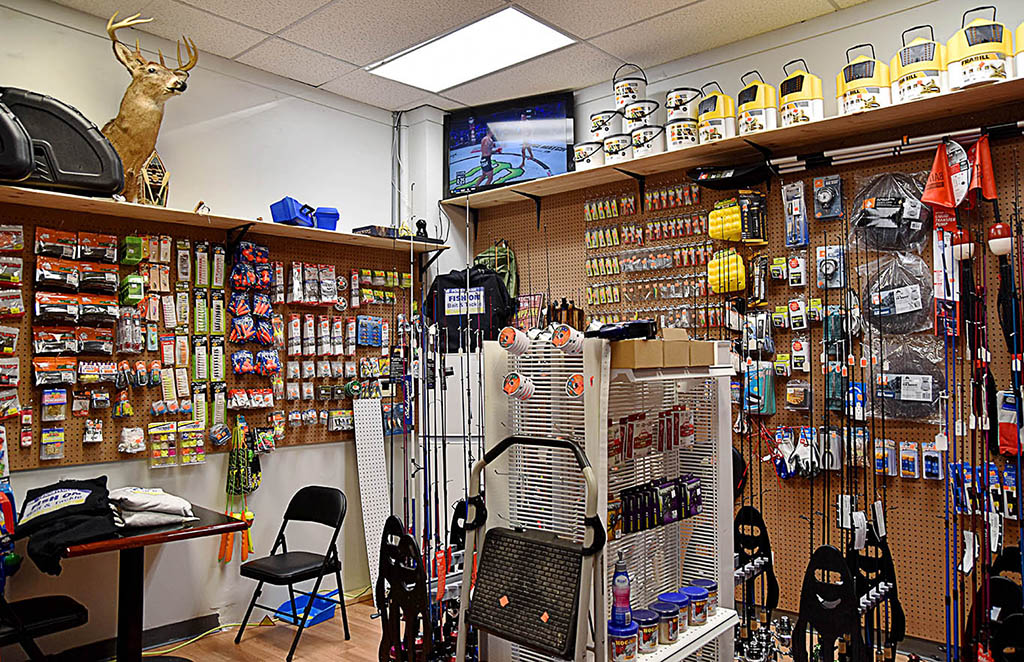 ---
Located at 3868 Baytree St., the store, which is owned by Northside serial entrepreneurs Michael and Antoinette Payne, sells fishing equipment such as fishing rods, bait, and lures. Coming this summer: kayak and bicycle rentals. Visit the store's Facebook page for more information and the latest updates to store hours: https://www.facebook.com/Fish-On-Bait-and-Tackle-111817967617417.
Four Points Brewing in Northside now open for takeout
The Northside location of Four Points Brewing, 919 Western Ave., is now open for takeout. New cans are regularly released online through the brewery's web store at fourpointsbrewing.com. Hours are Friday from 4 to 7 p.m., Saturday from noon to 5 p.m., and Sunday from noon to 4 p.m. The brewery is not open for dine-in service at this time. Follow the brewery on social media to get the latest updates due to COVID-19.
North Side/Shore Chamber of Commerce now a team of three
The North Side/Shore Chamber of Commerce has grown from a solo operation to a team of three. Chamber Executive Director Gina Grone recently hired two part-time employees: Anna Yoder, who will serve as membership director, and Rebecca Kirkpatrick, named the executive assistant. 
"I've been heading up the Chamber now for about two and a half years. In that time, we've grown membership by 120% to the current roster of 220 businesses in our membership list. With me as the only staff person, our ability to respond to individual member needs was stretched," said Grone. "Having a part-time membership director that is exclusively focused on serving members is immediately beneficial to our entire membership, as well as to the community, and having a part-time executive assistant allows me to more effectively participate in and lead key conversations that make the Chamber an important asset of the Northside."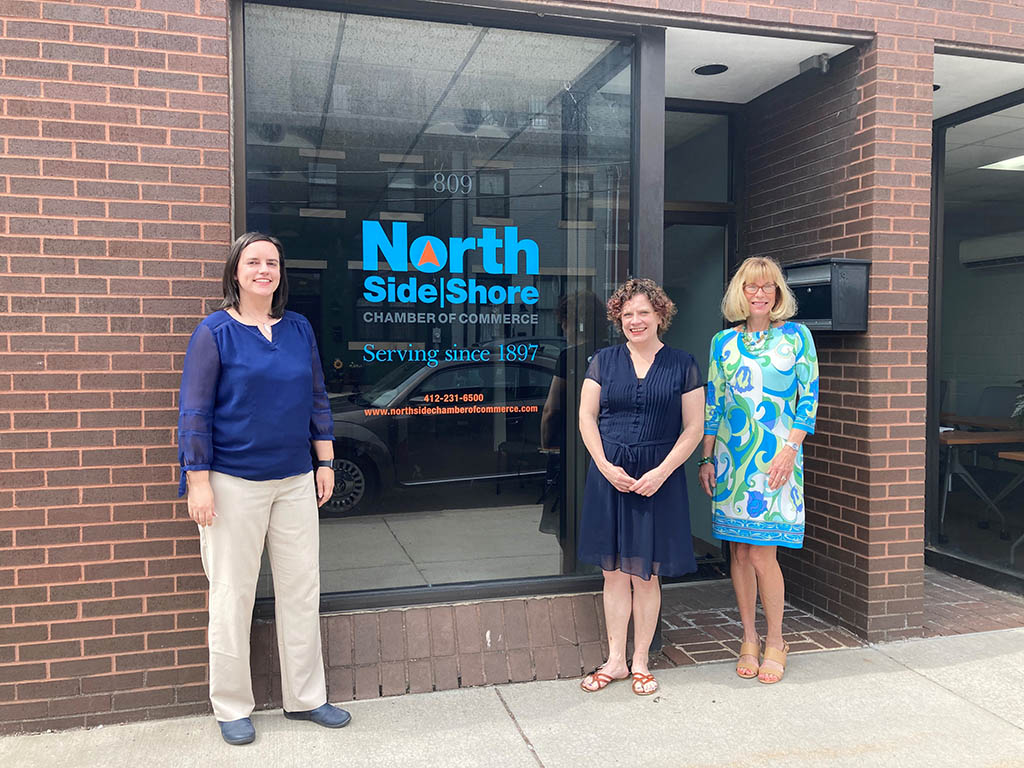 ---
Yoder and her husband visited many times before they moved to the Northside in 2018. She retired from the Pennsylvania State Police as a division director with the Bureau of Forensic Services and as a compliance investigator with a national accreditation company and decided to return to the workforce part-time at the Chamber to "support and give back to the community" that embraced her and her husband. Yoder is a member, usher, lector, and Arimathean for Christ Our Savior Parish's St. Peter Church and her husband, a retired schoolteacher, works part-time at the New Hazlett Theater. She and her husband are grantees of the New Sun Rising mini grants; They installed and maintain the medial strip of flowers on Federal Street.  
"I hope through my work at the Chamber, I can help other visitors experience the same positivity I have had on the Northside and that they are lucky enough someday to also call the Northside their home," Yoder said. 
Kirkpatrick has been a Northside resident for over a decade and brings more than 20 years of administrative experience to her new role, including nine years at PNC Bank. Her community involvement is wide ranging throughout the city of Pittsburgh and on the Northside. While she is a transplant from Virginia, her great-grandmother was born in the Northside—then Allegheny City—and the past five generations of her family have lived and worked in Pittsburgh. Kirkpatrick hopes to share her love of the city and more particularly, the Northside, in her work with the Chamber.
If you're interested in getting more involved with the Chamber, you can join the Northside business community every second Tuesday of the month for "Coffee and Contacts," the Chamber's virtual networking event, from 9 to 10 a.m. Save the upcoming 2021 dates: April 12, May 11, and June 8. These events are free, but registration is required. Register online here.
The Chamber is holding a virtual mayoral candidate forum on Thursday, April 22 from 1 to 2:30 p.m. The forum will be live-streamed on the Chamber's Facebook page.
Northside Community Development Fund assisting neighborhood businesses applying for PPP
The window for small businesses to apply for the second round of the Payroll Protection Program (PPP) under the CARES Act closed on March 31, 2021. At the time of printing, this window has not been extended. To get the latest updates on PPP funding and for more information on how the Northside Community Development Fund can assist Northside businesses applying for PPP, visit nscdfund.org.