Sponsored Content, Troy Hill
Quantum Theatre presents world premiere play at Provident Charter School in Troy Hill
Quantum Theatre will present Inside Passage, the world premiere of Pittsburgh playwright Gab Cody's very personal play in Provident Charter School March 2-25th. Directed by Sam Turich and featuring film collaboration and lighting by Rob Long, Inside Passage tells Gab's true story of long lost family and a reunion 35 years in the making among the Tlingit, indigenous people of coastal Alaska. Heartfelt and funny, the piece melds live performance and documentary film shot on-location in Alaska. Northside residents are invited to attend a special Pay What You Can preview on February 28th and can get $5 off their tickets for any date with the code NORTHSIDE. More details about the show can be found at www.quantumtheatre.com/inside-passage.
Inside Passage has been in development for over three years, transforming over time from a film to the multi-media creation audiences will experience in March. Based on Gab's true experiences, it meshes her patchy memories of growing up in Alaska with her parents, step-siblings, and Tlingit Indian foster-siblings with family lore and her true quest for reunification 35 years later. Gab describes the work as a, "comedy drama, just like life. Or a drama comedy depending on what day it is." An ensemble of six performers play a multitude of characters to describe Gab's return to Alaska in search of siblings who may not wish to be found. Her moving story and Inside Passage's innovative performance approach highlight the particular lenses through which diverse people may experience the same events.
Gab Cody and Sam Turich, both Pittsburgh-based artists whose work Fat Beckett appeared at Quantum in 2011, are fresh off the success of their immersive work DODO, produced by Bricolage Theatre in tandem with the Carnegie Museums. Quantum Theatre has been producing intimate and unusual theatrical experiences in non-theatre venues across the city for 27 years.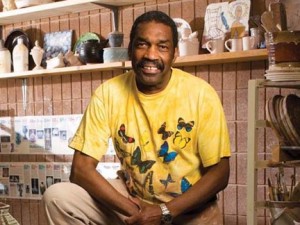 This article is sponsored by Quantum Theatre. Quantum Theatre is a company of progressive, professional artists dedicated to producing intimate and sophisticated theatrical experiences in uncommon settings, exploring universal themes of truth, beauty, and human relationships in unexpected ways.